Oh man, has SJCAM got news for you!
This is going to be a pretty long one, as what I am about to tell you will show how a Chinese company intends to jump into its next phase of products and seal its rank among the big guns.
We'll talk about what the title says.
The upcoming dual-screen native-4K/60fps SJ8 PRO.
It is the newest action camera that SJCAM will use to shake up the market, yet again.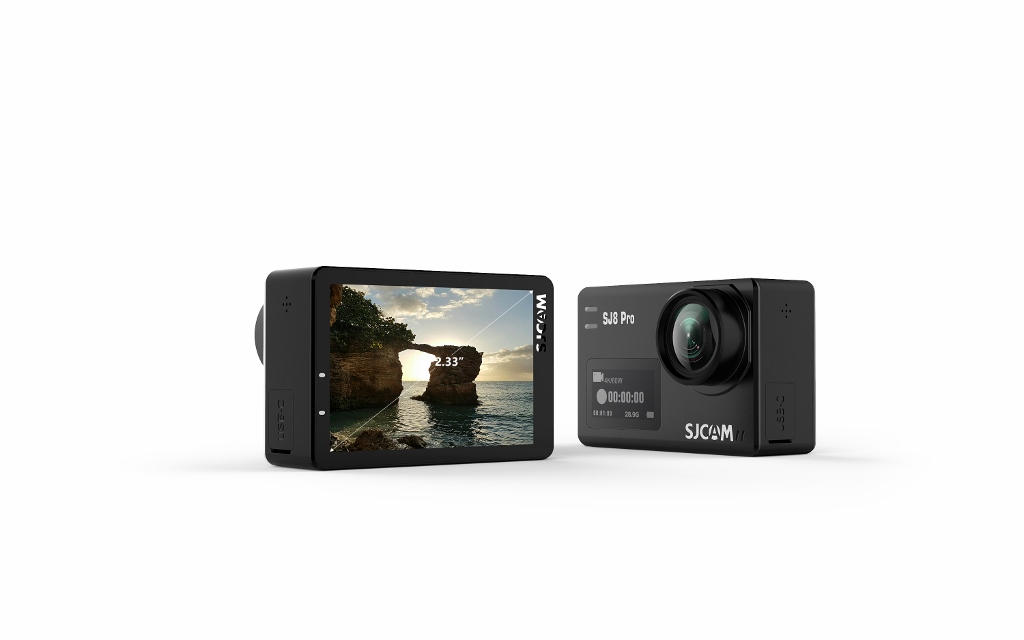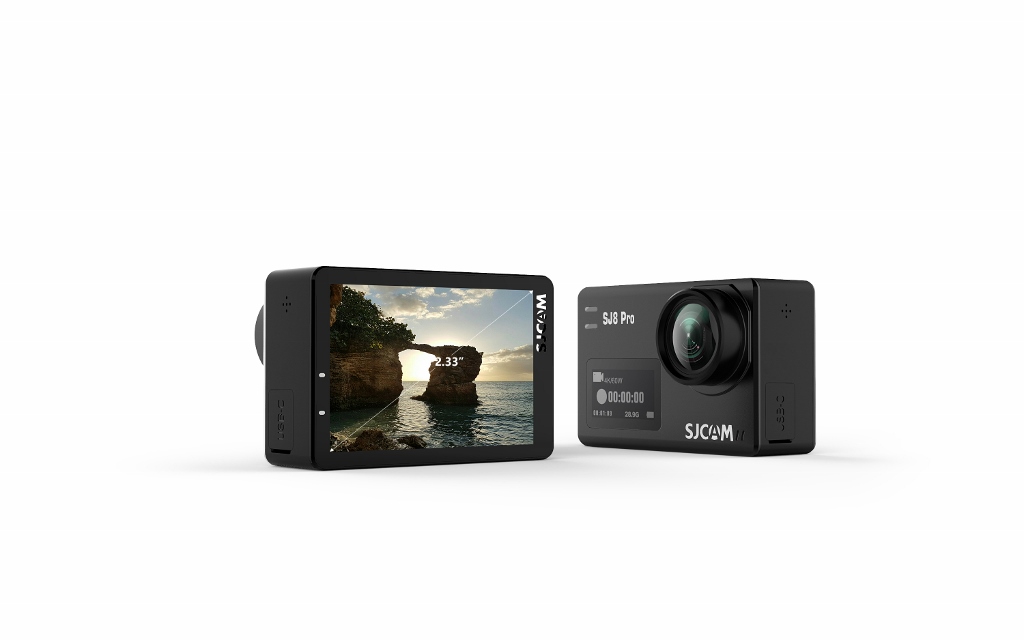 But first, the feature list:
SJ8 PRO FEATURES
Ambarella H22S85
SONY IMX377
4K @60fps/ 1080p @120fp

s

12MP Photos

30M Water Resistant IP68 in Waterproof Case

8x Zoom

7G Aspherical Lens

WiFi 2.4/5.8gGHz

H.264/H.265

1200mAh Battery

Dual Stereo Microphones

Cloud Storage

Gyro Stabilization

IPS 2.33″ IPS LCD Touchscreen

0.96″ Front Screen

Voice Control
SJCAM has been hard at work with this new souped-up camera, an amalgamation of all the strong points of the SJ6 Legend and the SJ7 Star, minus all the hiccups.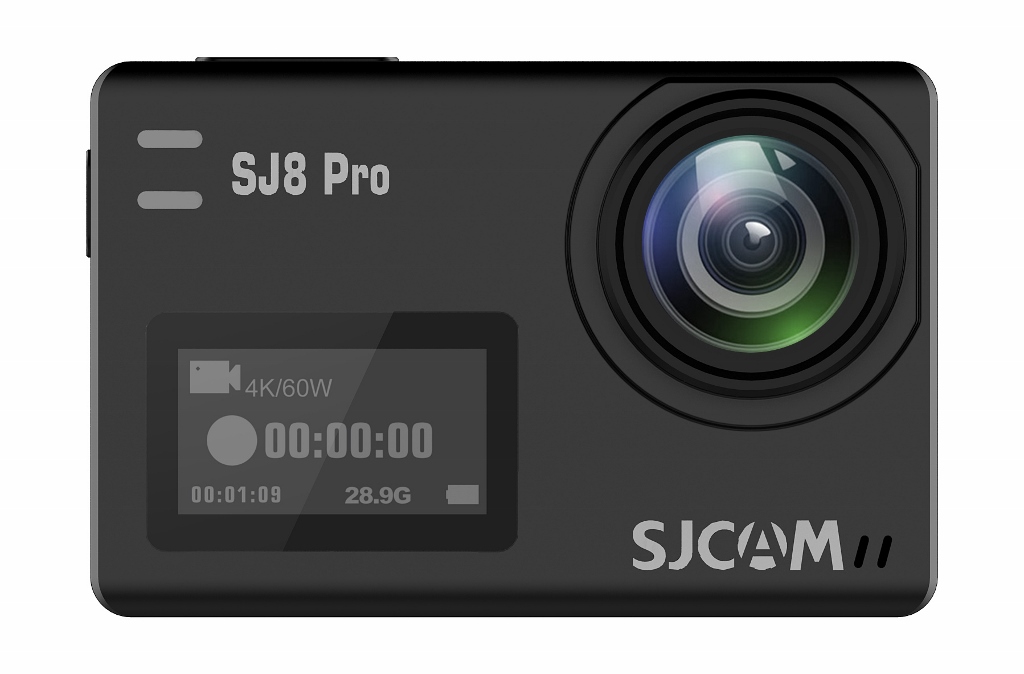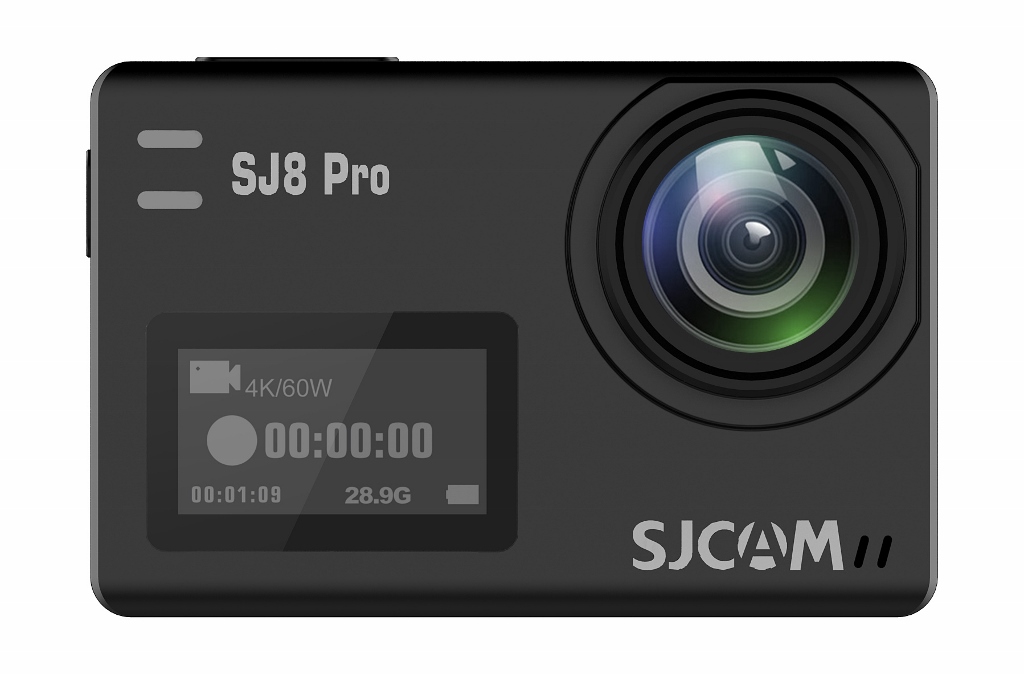 With an Ambarella H22S85 System-on-Chip sitting mighty on the main board's throne, this powerhouse of a chipset is capable of encoding in both H.264 (AVC) and the more recent H.265 (10-bit HEVC-10). What's more is that it is driven by a Quad-Core ARM® Cortex-A53 for advanced analytics.
Yea, but what does it all mean? It means the SJ8 Pro will have plenty of room for great advancements and capabilities. It's like growing an extra pair of arms and legs to use for work.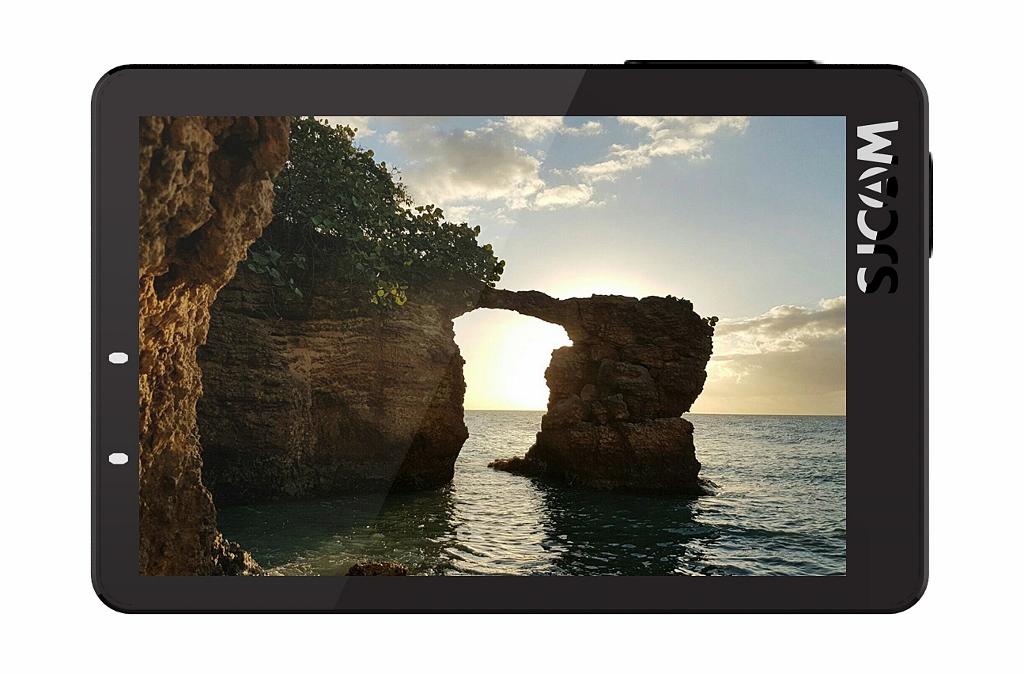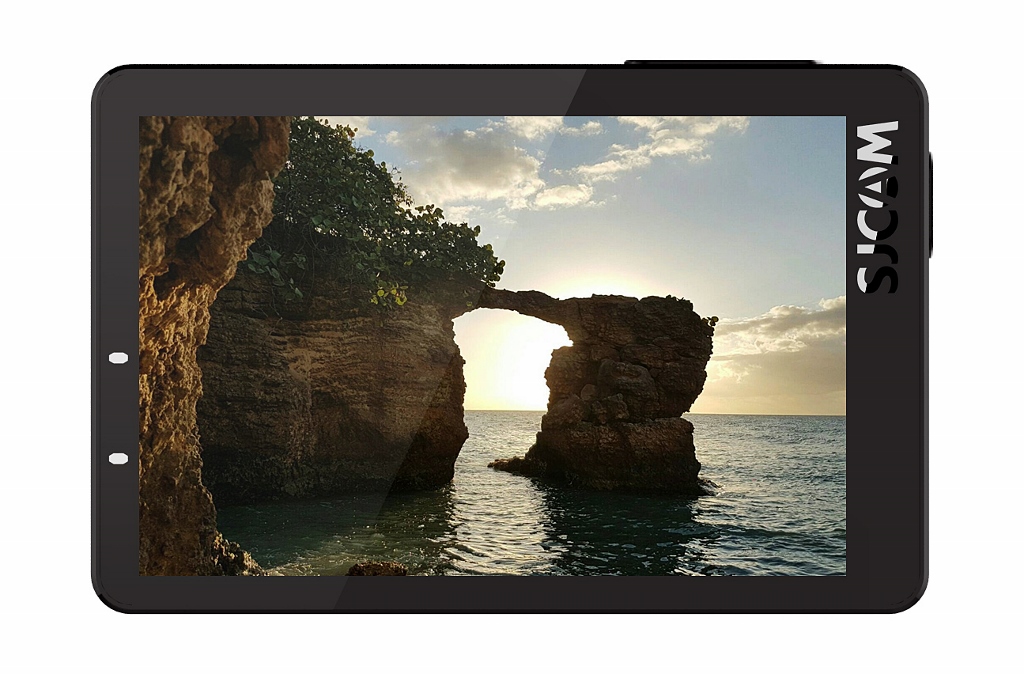 It also means 4K recording is just a regular task for the SJ8 Pro, as now it can easily do 60 fps. That's twice the frame rate of what the SJ7 can!
And on 1080p resolution, it can do 120 frames per second, a piece of cake.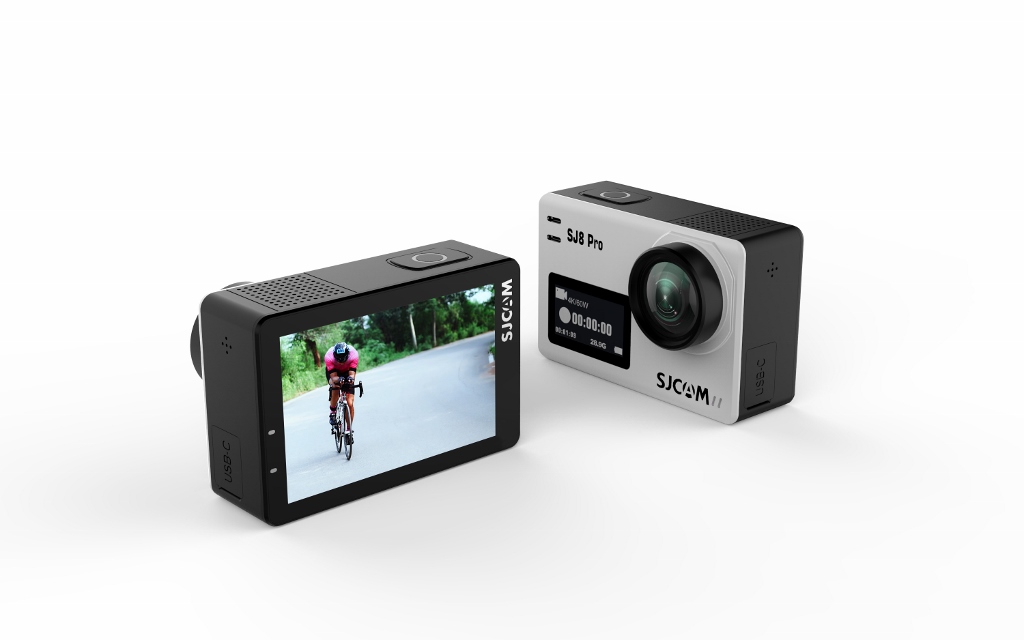 Matched with a Sony IMX377 sensor, this makes the usage of the muscle-chipset worthwhile, as this is where the humongous 4K feed will come from.
The 7-layer aspherical Glass lenses make sure that images fed into the sensor are free from what is commonly called "aberrations" and other such visual abnormalities.
There are plenty that this thing will be boasting about, the 1200mAh battery will surely be enough to power the SJ8 Pro for well more than an hour of recording, and possibly a lot more at lower resolutions.
If you look at the specifications list, you will see Dual Stereo Microphones which could very well be intended for the rumored noise-cancellation other than just for Stereoscopic audio (left and right), which is also a first in the SJCAM action camera line, again we'll see how this goes upon the release, roughly set towards the end of January or early February 2018.
I was informed that the bigger and remarkably wider 2.33-inch touchscreen is not just an IPS display (In-Plane Switching), but also packs a helluva lot more pixels-per-inch and looks very much like the screens of the top 2 phone maker's flagship phones. What's even crazier is that the interface is a lot more fluid and several generations ahead in response time than previous touchscreen models. This is one camera to beat.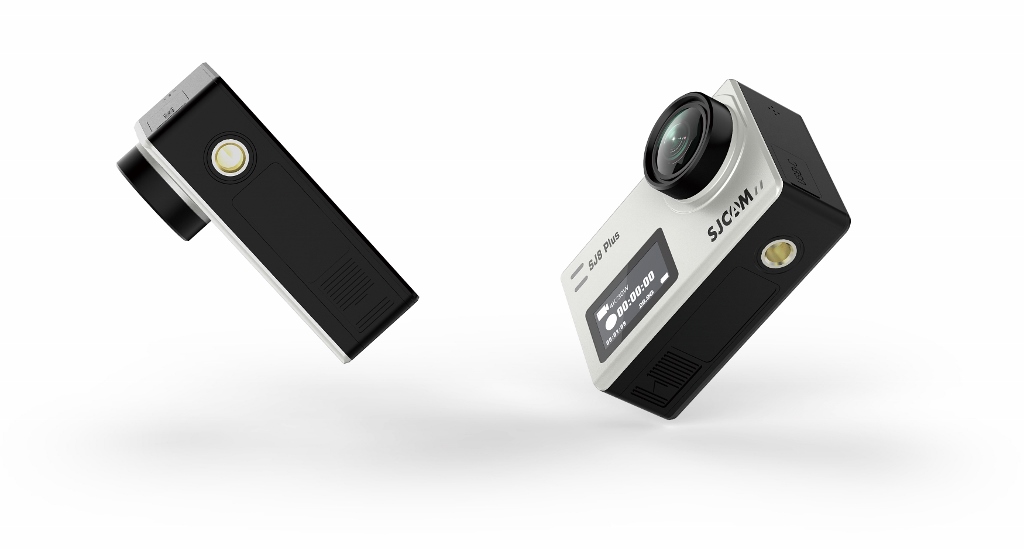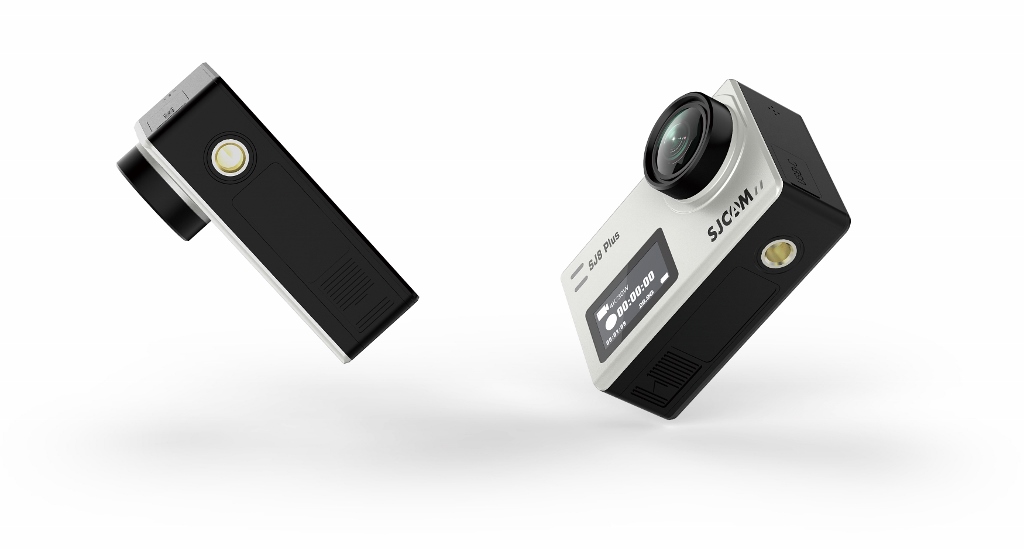 And like the SJ6 Legend, the SJ8 Pro will have a front LCD screen, albeit small for 0.96 inches, is useful when setting the camera down on a tripod or a mount so you can see what's happening while controlling it with the SJRemote.
This camera, like with any other SJCAM action camera, will use a waterproof case for diving up to 30 Meters below the surface of the water. There's also 8x digital zoom in the specs, but any camera enthusiast worth his salt knows that magnifying an image digitally is nothing more than just cropping the image and presenting it to you at full screen.
What's exciting to find out is the new gyro stabilization (aka EIS). It will most highly likely be up to 4K @30fps so rounding out the bumps in real-time video recording at that level will be a feat in itself, but we'll soon see how that will be implemented.
But wait! There's more! The SJ8 Pro will be using USB-C for many purposes. Expect faster data transfers, better FPV/drone control, and even live-preview, all in just one micro port.
Of course, like the previous model-series releases, RAW and Distortion Correction will be there too, only faster and processed more efficiently.
And just before I wrap this up, I know you're asking what that cloud storage and voice control in the feature list are about. Not mentioned in there, too, is the much-rumored GPS. I guess we'll have to wait until we get some more info on that. Stay tuned and also check out the News Pages on the Official SJCAM Website.
Oh and, there will be 2 other variants of the SJ8: SJ8 Air and SJ8 Plus.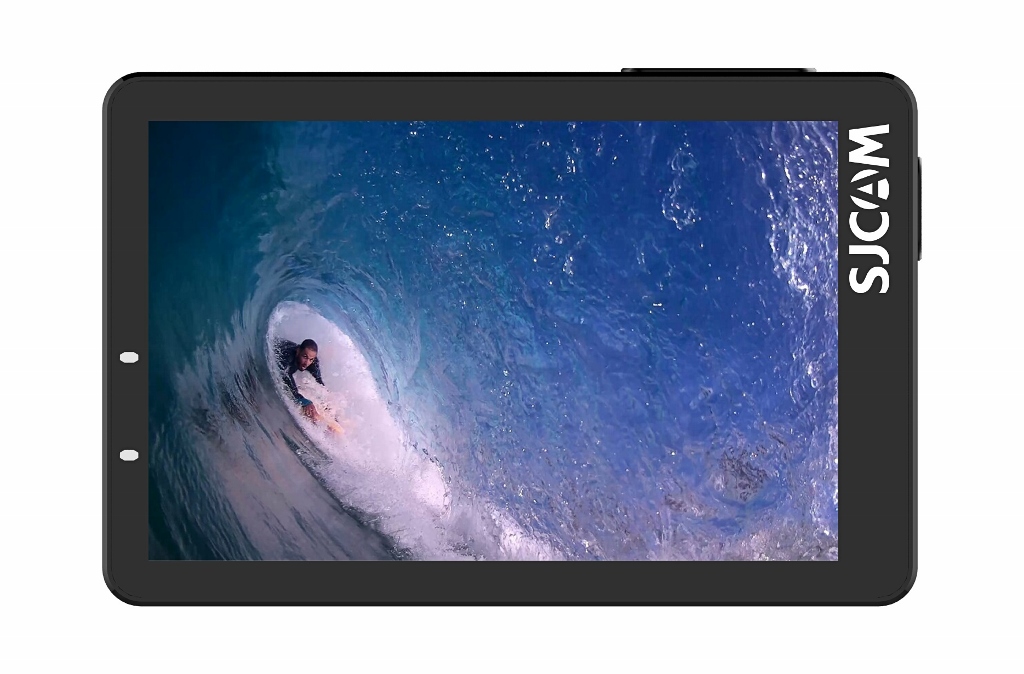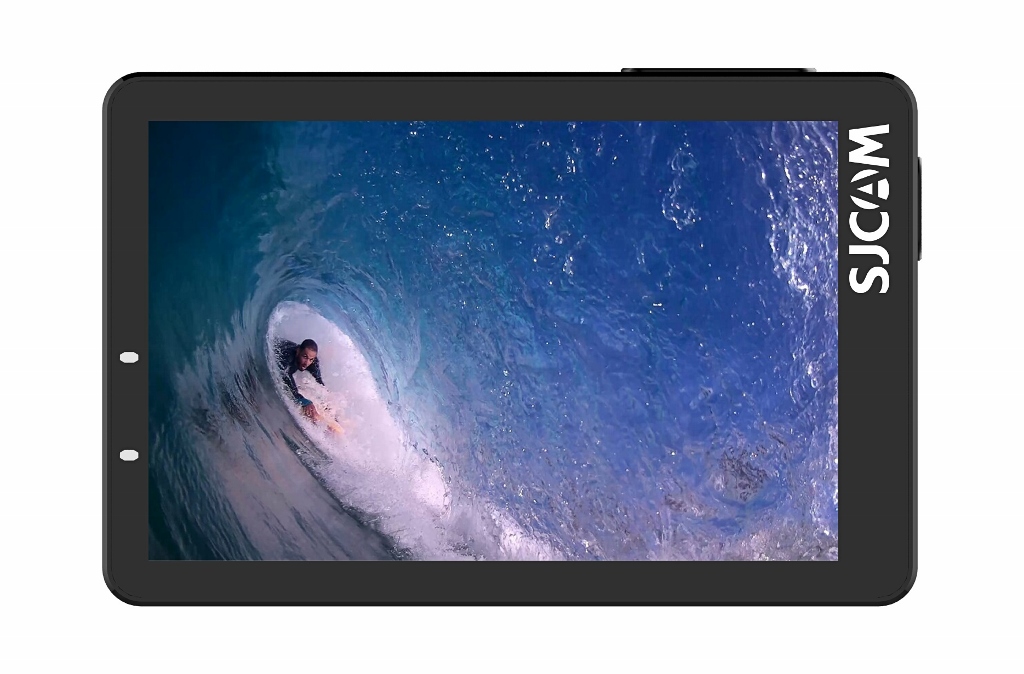 The Air model will utilize a Novatek NT96658 chipset matched to a Panasonic MN34110PA sensor, and like in the SJ6 series, will not have the front screen; while the Plus model is rumored to use a Novatek NT96683 and matched to a Sony IMX117. Those are absolutely solid combos, but will still place the SJ8 Pro model way ahead of the pack. We truly are seeing better and better specs from SJCAM and it seems they are in a roll and gaining on the competition. We'll see how this goes.
Meanwhile, get your wallet ready. You already know you want this.
I hear there's chatter in the community forums as well, so take a peek in there or join in the discussions.
That's it for now, until the next update.
SJCAM Camera Official Site: http://sjcam.com/