iPhone 8 & iPhone 8 Plus pre-bookings are now open in India via Online and Offline Retail Channels. Amazon and Flipkart are luring customers with several pre-booking offers and cash backs while Reliance Jio will also allow you to pre-book the phone via its My Jio app, Jio.com website and Jio stores. Pre-bookings for the new iPhone can be done until September 29, when it goes on sale. The Apple iPhone X was also announced but will be available in November in India.
iPhone 8 & iPhone 8 Plus pre-booking online
The iPhone 8 & iPhone 8 Plus pre-booking offers on Amazon India include exchange offers of up to Rs. 20,341. If you exchange an old iPhone model, you will get an extra Rs. 10,000 off but the extra discount will be included in the exchange discount. There are also No Cost EMIs, 10% additional cashback on purchases made via HDFC Bank credit or debit cards, and the option to choose the Reliance Jio 70% buyback offer. Jio is also offering Rs. 10,000 cashback on Citibank cards, and a Rs. 799 plan with 90GB data, free SMS, access to Jio apps, and free calls.
On Flipkart, the iPhone 8 & iPhone 8 Plus pre-booking offers to include exchange discount up to Rs. 23,000. An extra Rs. 3,000 off on exchanging an old iPhone, price included in total discount, 10% off on SBI debit and credit cards, and 5% on  Axis Bank Buzz credit cards, 10% cash back on PhonePe payments, and Rs. 10,000 Citi Credit and World Debit Cards. Flipkart also offers you a 1-year buyback guarantee at Rs. 99, which provides Rs. 40,000 exchange value on return, and extended 1-year warranty on Rs. 2,695.
iPhone 8, iPhone 8 Plus offline pre-bookings
Redington India has confirmed that both the iPhones can be pre-ordered from any of its 3,000 stores across the country. Expect the iPhone 8 and iPhone 8 Plus to also be available for pre-orders in large format stores like Croma, Maple, Vijay Sales, and more. The offers in these retail stores may vary.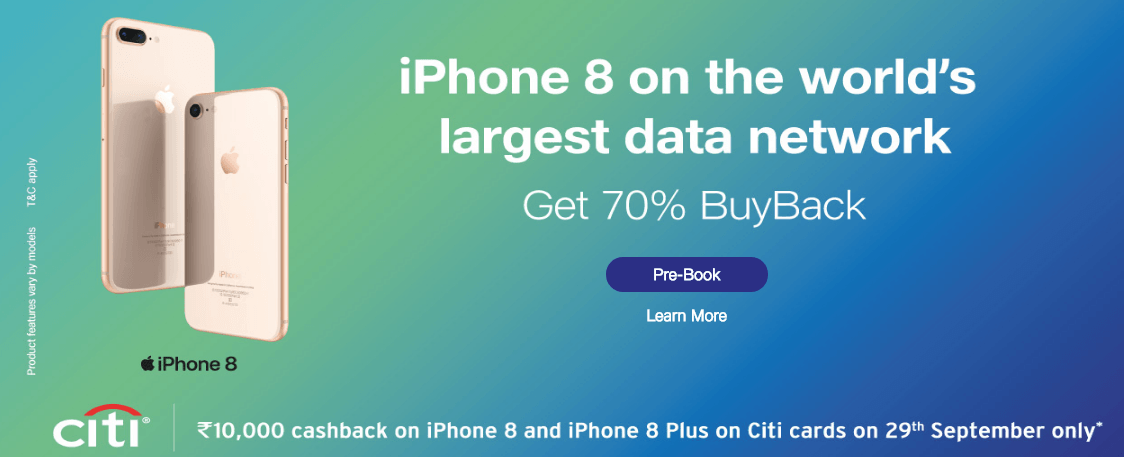 Jio iPhone 8 buyback offer, How it works?
The Jio buyback option can also be availed from Reliance Digital, Jio.com, Jio Store, and MyJio app on pre-booking iPhone 8 and iPhone 8 Plus, apart from Amazon India. It provides customers with 70% of the purchase price if they use the handset with Jio SIM card, and return it after a year. However, the 70% value is deducted from the phone's value excluding taxes. So, for example, if you purchase the 256GB iPhone 8 for Rs. 77,000, the buyback value will be calculated at Rs. 67,760, after deducting Rs. 9,240 GST of 12%. Now the value you will get back is 70% of Rs. 67,760, so you will get vouchers worth Rs. 47,432 upon returning the handset. The vouchers can be used within 6 months, either on the next iPhone or on purchases made at Reliance Digital store.
iPhone 8, iPhone 8 Plus price, specifications, features
The iPhone 8 will be priced at Rs. 64,000 in India for the 64GB variant, while the 256GB model costs Rs. 77,000. Similarly, the iPhone 8 Plus will cost Rs. 73,000 for the 64GB storage variant, while the 256GB storage is priced at Rs. 86,000.
The iPhone 8 & the iPhone 8 Plus offers a few incremental updates over the last year's iPhone 7 & iPhone 7 Plus models. The new iPhone 8 Plus is one of the first phones from Apple to come with a glass back which is the most durable glass ever used in a smartphone, claims Apple. You'll have the choice of silver, space grey or gold when it comes to iPhone 8 Plus colors. Apart from the glass back the design is very similar to the last year's iPhone 7 Plus and even the new iPhone does not have a headphone jack.
The device is waterproof, like the iPhone 7 and iPhone 7 Plus. There are new stereo speakers at the top and bottom of the phone, and Apple says these have deeper bass and are 20% louder.
The new phone runs on the A11 Bionic chipset from Apple. It's a six-core chip that runs 25% faster than the A10 in the iPhone 7 Plus. As usual, Apple hasn't shared how much RAM will be in the iPhone 8 Plus.
Apple has also designed its own GPU for the A11 Bionic, which the company says will allow for 30% faster graphics than in the A10. There's also Bluetooth 5 tech built-in that allows for a faster connection and longer range. The phone will also launch with the brand-new iOS 11 software.
The iPhone 8 Plus will also support wireless charging, which makes it the first Apple phone to do so. It supports Qi wireless charging, which is the leading open wireless charging standard.
Apple's iPhone 8 and iPhone 8 Plus are powered by A11 Bionic SoC six-core processors and improved GPU, which is 30 percent more efficient than the GPUs in last year's models. The new SoC and GPU are able to perform complex tasks such as video encoding at much faster rate.
iPhone 8 and iPhone 8 Plus also come with improved cameras, Apple said, adding that photos now have better detail, texture even as the iPhone 8 continues to have a 12MP camera, and the iPhone 8 Plus a duo of 12-megapixel camera sensors. Among other new capabilities, both the new iPhone models can shoot 1080p videos at 240 frames per second.
Fastest Phone in the World
With a DxOMark Mobile score of 94, the iPhone 8 Plus edges ahead of the 92 points scored by the smaller iPhone 8, but both of the new iPhone models outperform the 90 points jointly achieved by the Google Pixel and HTC U11.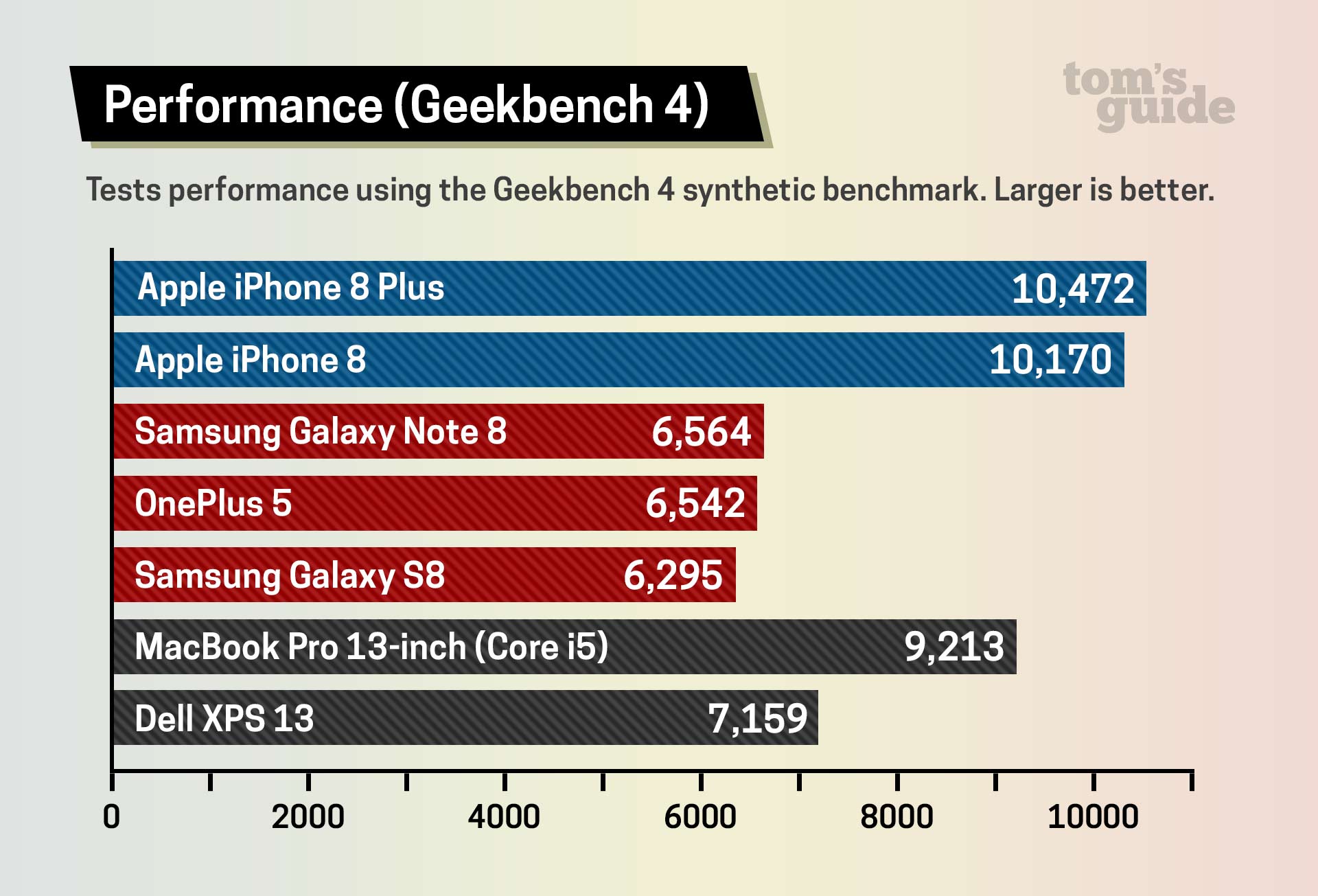 The leaked Geekbench 4 scores showed us mind-blowing numbers for the iPhone 8, iPhone 8 Plus, and iPhone X's new A11 Bionic processor. The new might look the same but it packs one of the most powerful processors under the hood. Leaks show that the new iPhones will be the fastest phones in the world and beat Android devices by a considerable margin.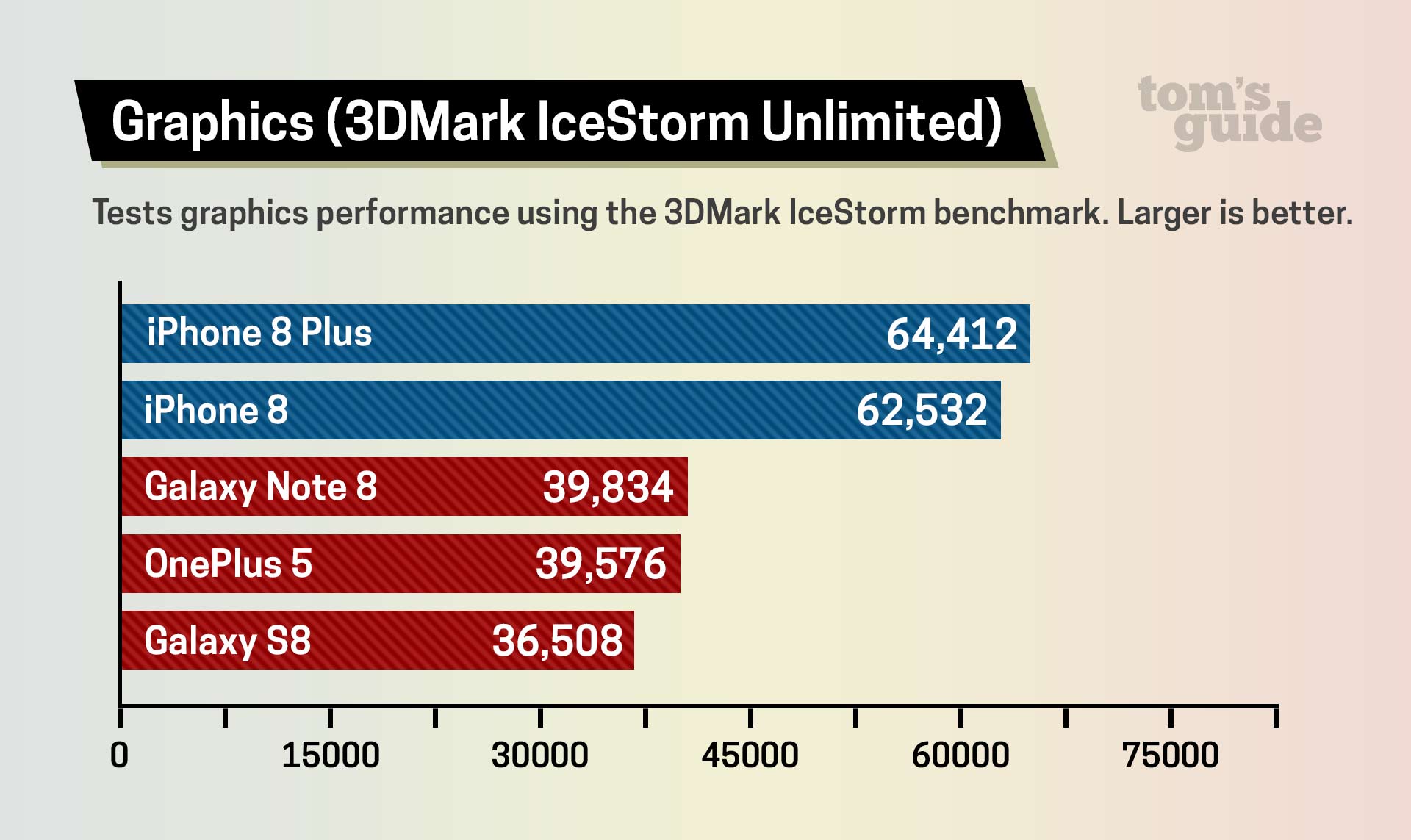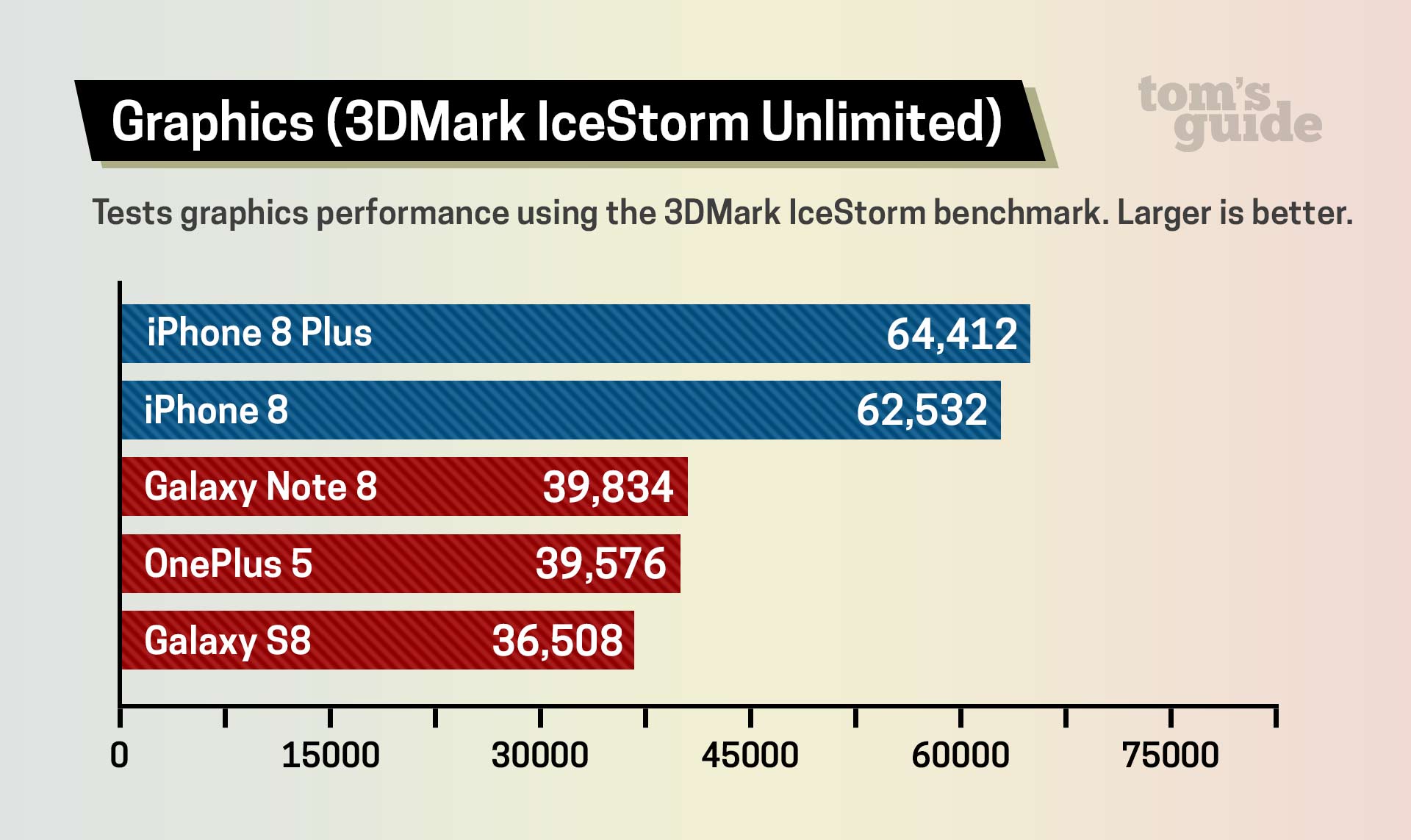 According to Tom's Guide, the iPhone 8 hit 10,170 on the Geekbench 4 test on multicore and 4195 in single-core. That's 54 percent faster than the score from Samsung's Galaxy Note 8 which is currently the fastest Android phone.
That's all for now, we will be back with more news on the new iPhones.
Tell us what you think of the pre-booking offers of iPhone 8 & iPhone 8 Plus. Do the benchmark scores surprise you? Let us know in the comments below.