Truke Buds A1 TWS Earbuds with ANC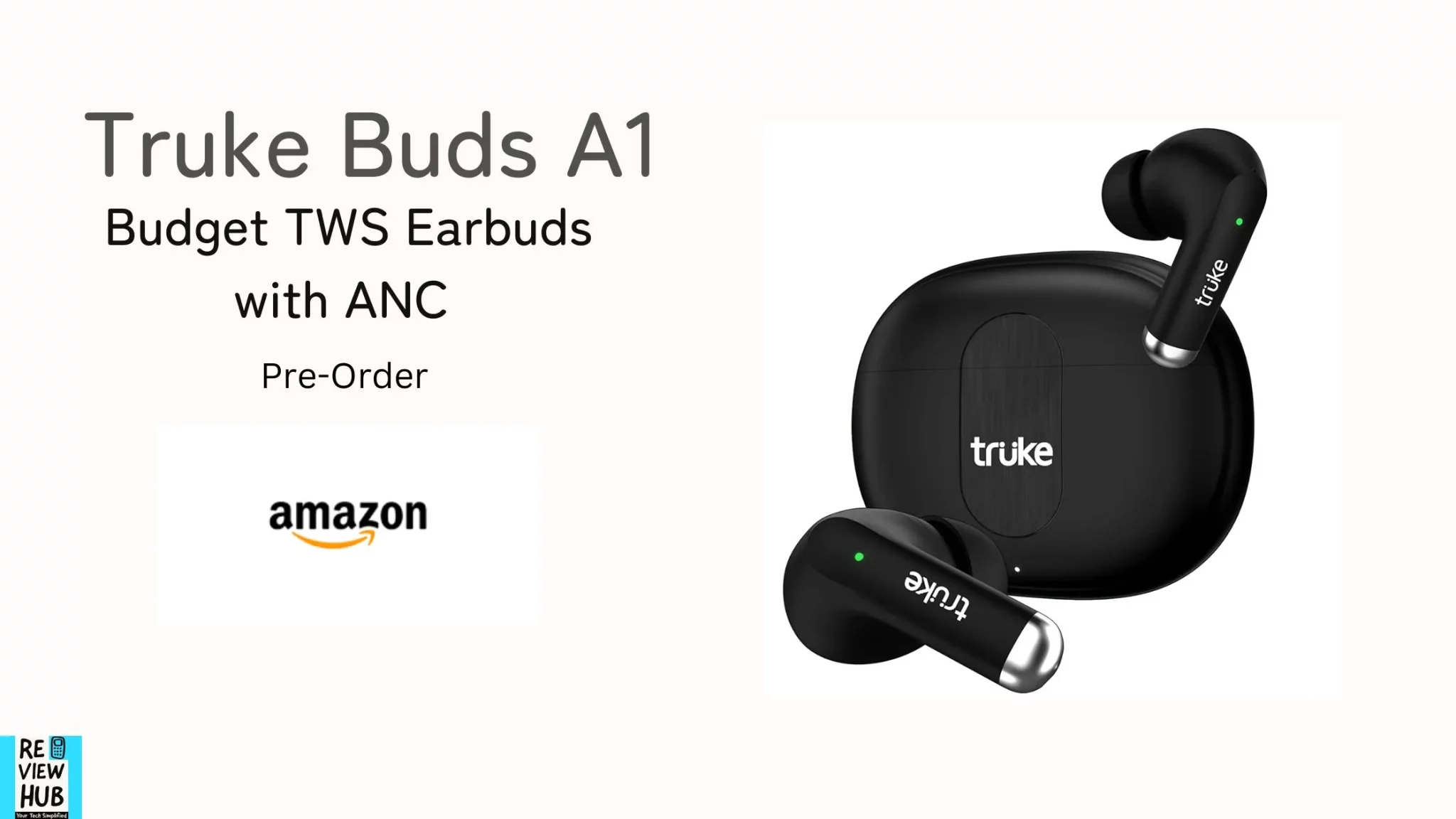 Truke Buds A1 Budget TWS earbuds with ANC available for Pre-Orders under ₹1,299 via Amazon India with Bluetooth 5.3, 10mm Dynamic driver, Gaming Mode, and more
Product SKU: B0BSLQ677D
Product Brand: Truke
Product Currency: INR
Product Price: ₹1,499
Product In-Stock: InStock
Truke is a german company specializing in making high-quality Bluetooth headphones and earphones. The company is committed to providing innovative products at affordable prices. The Truke Buds A1 is the latest offering by the company in the Indian market designed to provide the ultimate listening experience for music lovers, gamers, and anyone who wants to enjoy the crystal-clear sound quality. Let's talk about the newly launched Truke Buds A1 in detail.
Features and Specifications
The Buds A1 offers a range of impressive features that make it stand out from the competition. Here are some of the key specifications: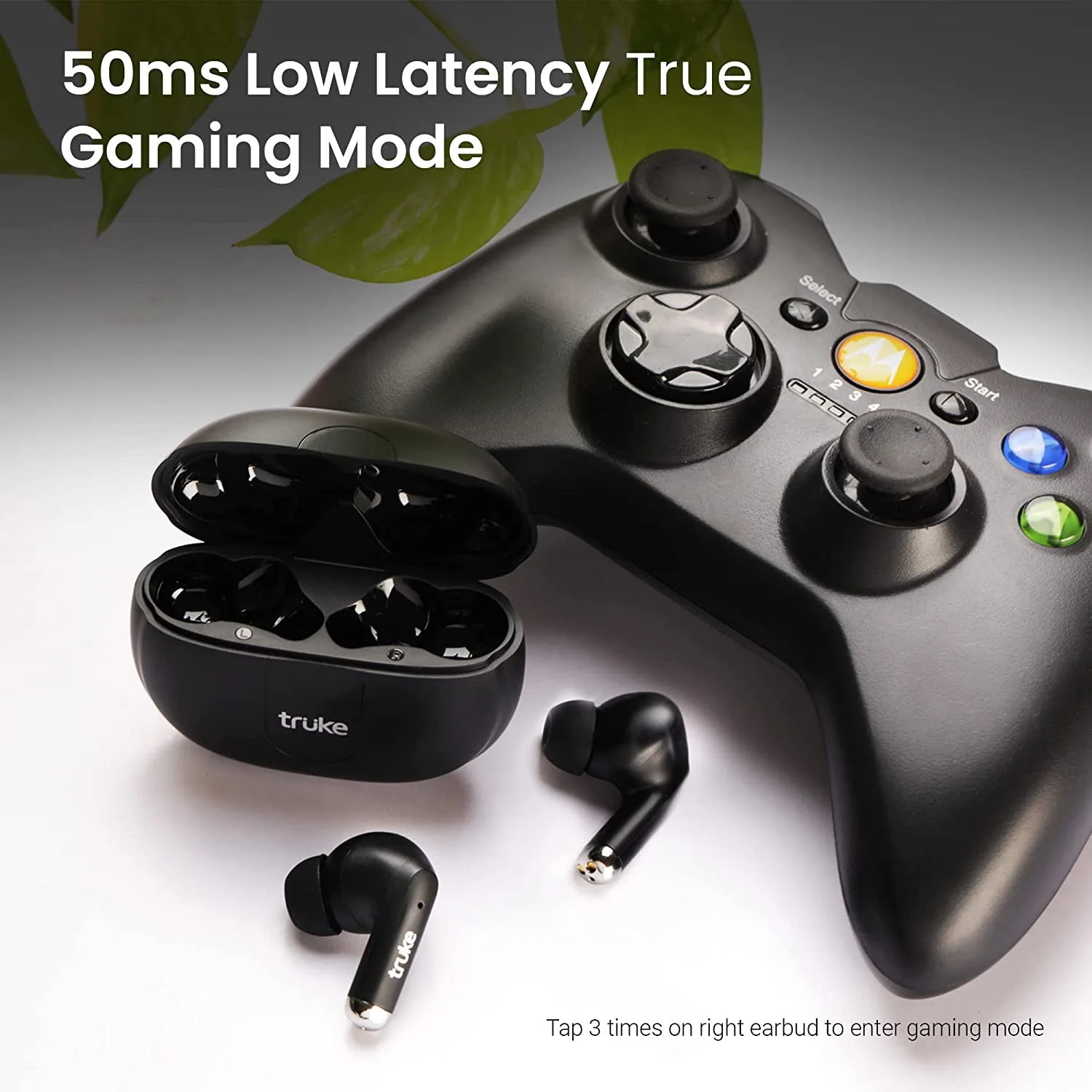 Bluetooth 5.3: The Truke Buds A1 features the latest Bluetooth 5.3 technology, which provides a stable and reliable connection with your smartphone, tablet, or laptop. The buds support advanced instant pairing technology that instantly connects the buds to the last paired device as soon as you open the case.
10mm Dynamic Drivers: The TWS features 10mm dynamic drivers, which deliver powerful bass and clear treble for an immersive audio experience. The Buds A1 has 3 Preset EQ modes: Dynamic Audio, Bass Boost, and Movie Mode.
Quad Mics: The earbuds come with 4 microphones (2 mics on each bud) that provide crystal-clear voice calls with ENC (Environmental Noise Cancellation).
IPX4 Water Resistance: The Buds A1 are designed to withstand sweat and rain, making it perfect for outdoor activities such as running, hiking, and cycling.
Hybrid ANC: It delivers up to 30 dB Active Noise Cancellation via its Hybrid ANC technology that helps in canceling unwanted background noise. The earbuds also support Ambient Transparency Mode. Tap and hold the right earbud for 2 sec to switch between ANC On / Transparency Mode.
Touch Controls: The Buds A1 features high-quality touch controls that allow you to control your music, answer calls, and activate voice assistants such as Siri or Google Assistant.
Gaming Mode: It offers an ultra-low latency of up to 50ms, enjoy a near-perfect gaming experience. Tap 3 times on the right earbud to enter Gaming Mode.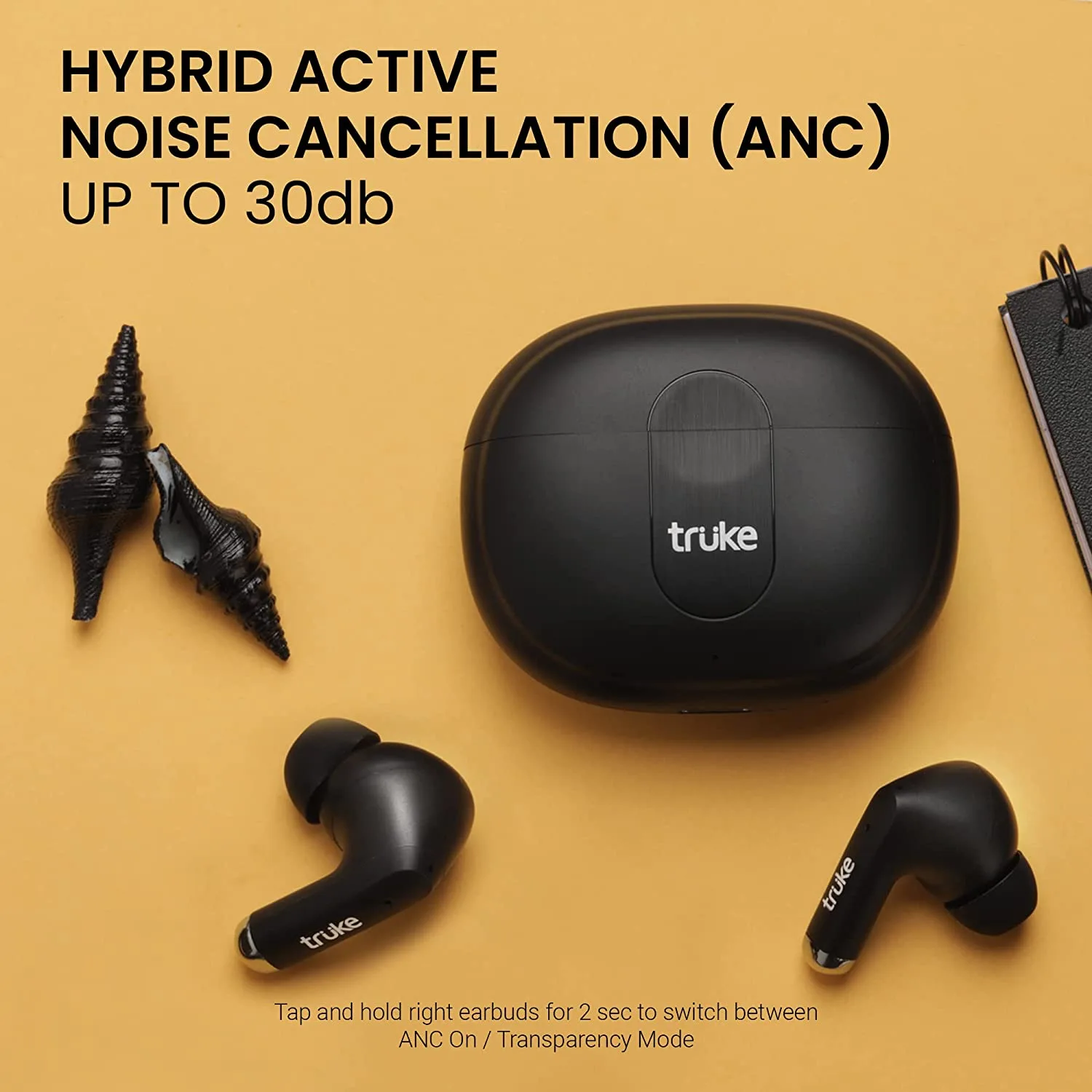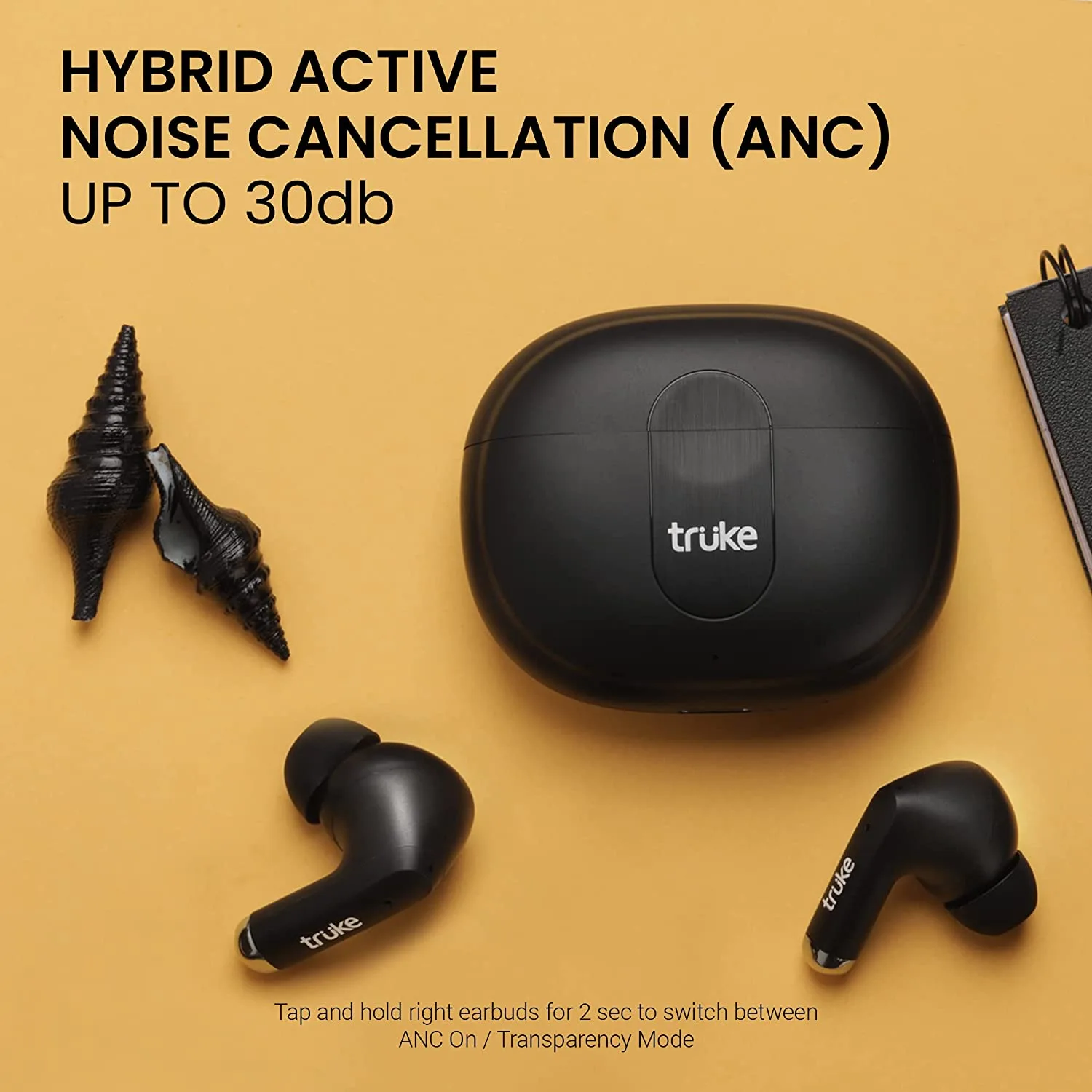 Design and Comfort
The Truke Buds A1 features a sleek and stylish design that is lightweight and comfortable. The earbuds are designed ergonomically and provide a snug fit in your ears. They come with three different sizes of ear tips to ensure a perfect fit for all users.
The earbuds and case come with a plastic build.
Battery Life
The Truke Buds A1 comes with a powerful battery that provides up to 48 hours of playback time with a 300mAh charging case. The fast charging technology gives you 10hrs playtime in just 10 min of charge.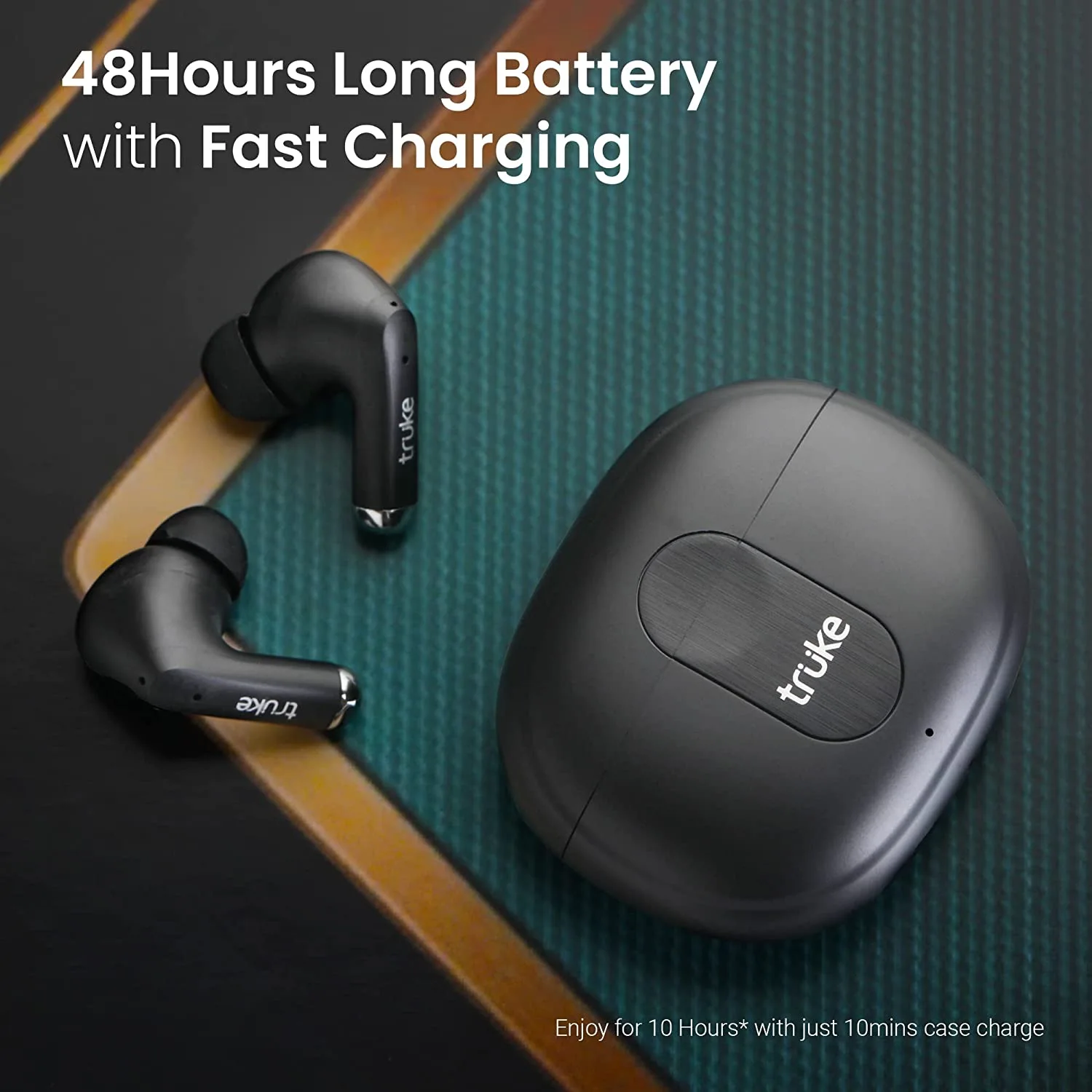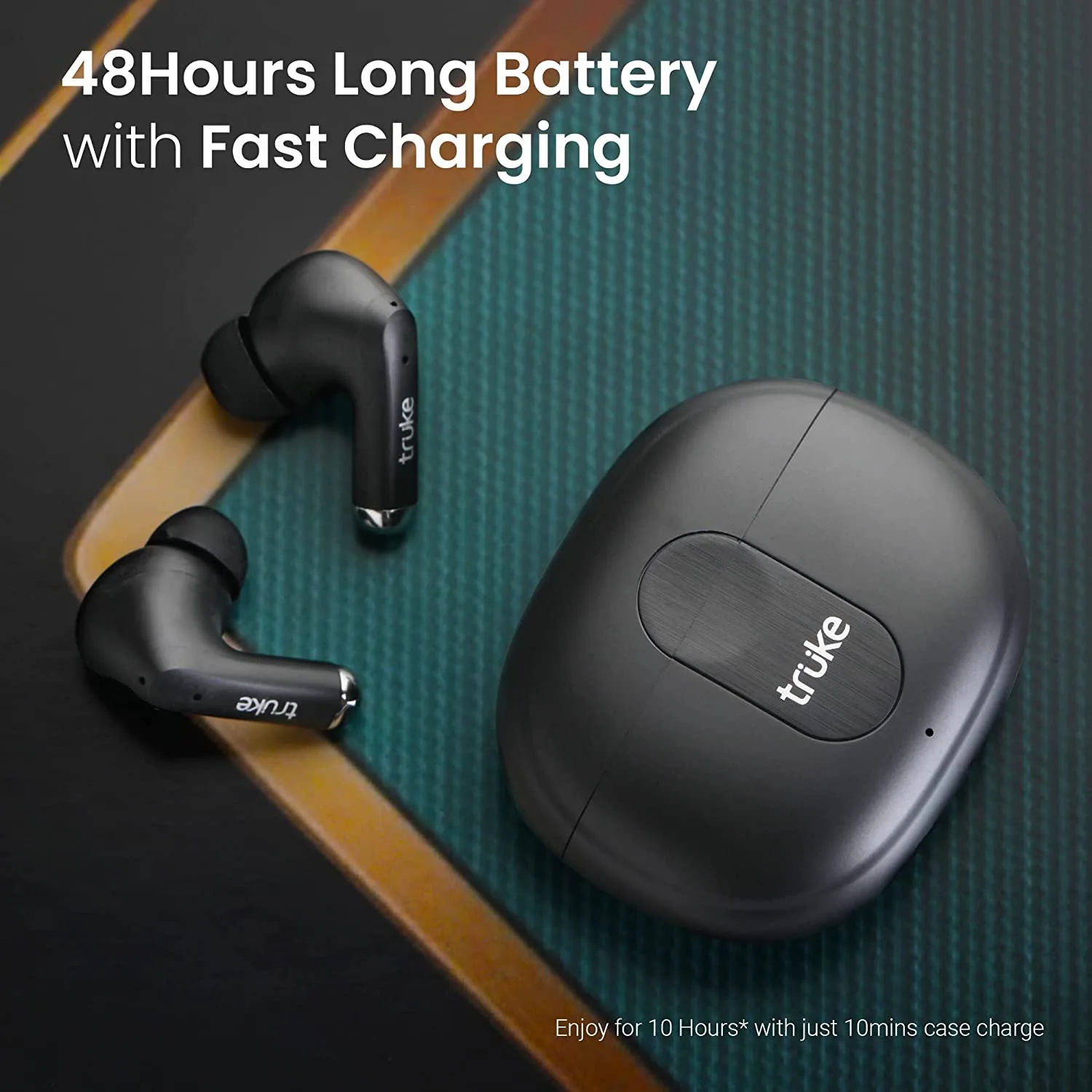 Price and Availability
The Truke Buds A1 is available for purchase on Amazon and is priced at ₹1,499.
Note: Do not forget to register your product on the Truke website within 10 days of purchase to claim the warranty.
Conclusion
The Truke Buds A1 is a high-quality audio product that provides an exceptional listening experience at an affordable price. With its impressive features and specifications, sleek design, and long battery life, the Buds A1 is an excellent choice for music lovers, gamers, and anyone who wants to enjoy crystal-clear sound quality.
If you are looking for Budget TWS earbuds, the Truke Buds A1 is a great option to consider with ANC at this price point.
Truke Buds A1 Budget TWS earbuds with ANC, 48hr battery with fast charging, Bluetooth 5.3, Hybrid ANC (30db)
For more news about upcoming smartphones and popular products, and recommendations follow us on our Facebook, Instagram, and Twitter.
This article may contain affiliate links that Reviewhub's owner or publisher may receive a commission from if you buy a product or service through those links.
Truke Buds A1 TWS Earbuds with ANC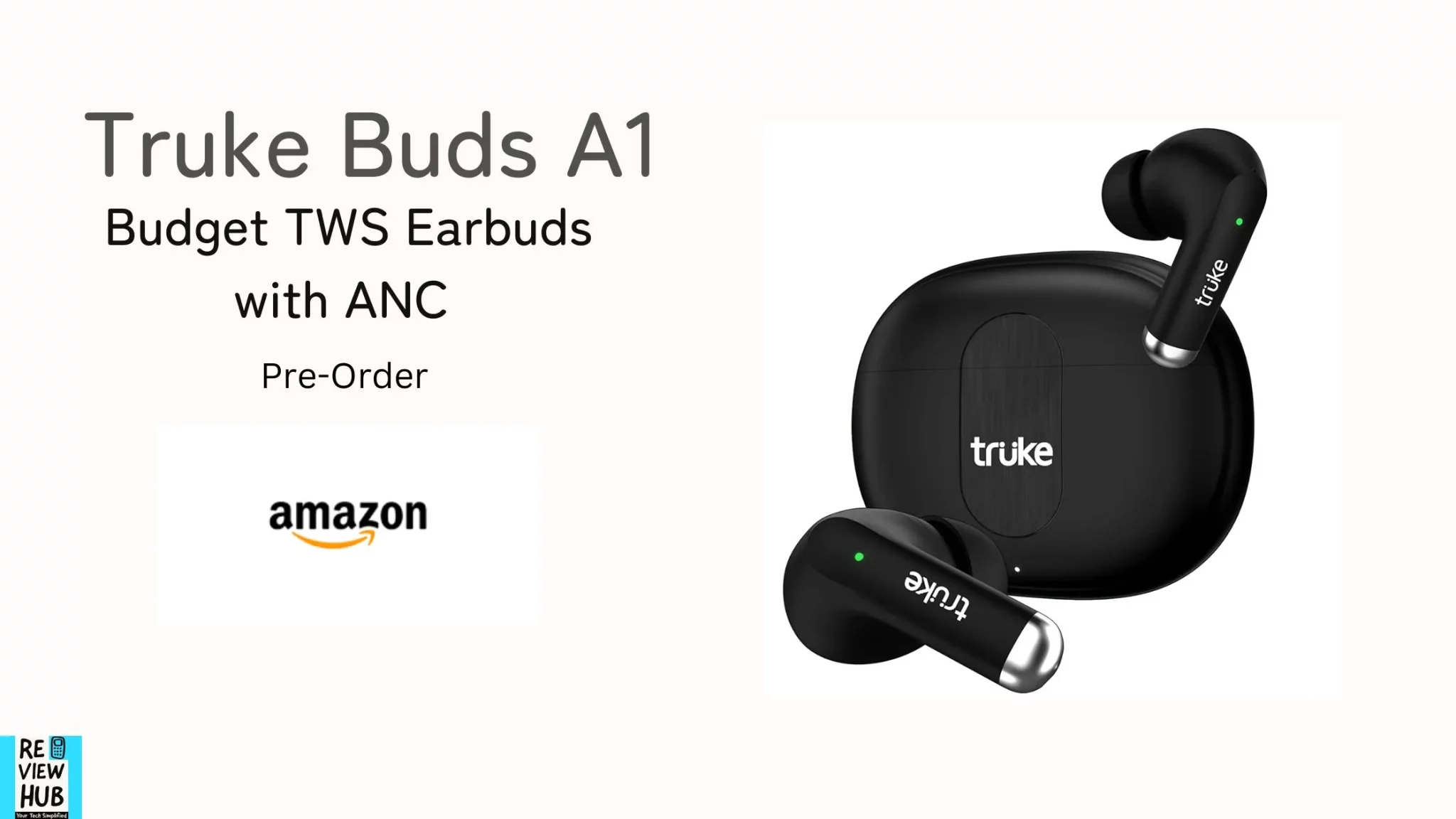 Truke Buds A1 Budget TWS earbuds with ANC available for Pre-Orders under ₹1,299 via Amazon India with Bluetooth 5.3, 10mm Dynamic driver, Gaming Mode, and more
Product SKU: B0BSLQ677D
Product Brand: Truke
Product Currency: INR
Product Price: ₹1,499
Product In-Stock: InStock