You must have heard a lot about the 5th Generation internet in India, but now it is a reality and Airtel is the first telecom operator to roll out 5G services in India. Airtel 5G services will be rolled out in Kolkata and Bengaluru in the early stages.
Government is determined to deploy the 5G technology across the country by 2020 and the government led telecom operators are gearing for it too.
Check out this report by trak.in
Airtel 5G services launched in India
Bharti Airtel has announced the deployment of 5G services in India through Massive Multiple-Input-Multiple-Output (MIMO) technology. India's first 5G capable network is a part of the Airtel's network transformation program, known as Project Leap wherein the network capability could be expanded by 3 to 7 times using the same spectrum. In the first round, the services would be deployed in Bengaluru and Kolkata, and will later extend to other circles. This will let you enjoy 2-3 times faster data speeds on their existing 4G handsets without any upgrades or plan changes. Data speeds will now be seamless, offering enhanced user experience even indoors, in crowded places and in high-rises.
Massive MIMO is essentially a pre-5G technology that creates 3D beams both on horizontal and vertical planes towards users located within its coverage footprint. MIMO deployment uses multiple antennas that are located at both the source (transmitter), and destination (receiver). These antennas are linked to minimize distortion and increase the efficiency of a network. Interestingly, Massive MIMO uses green technology which reduces carbon footprints. India is among a few countries to deploy this technology, no other Telecom operator in India has deployed this technology so far.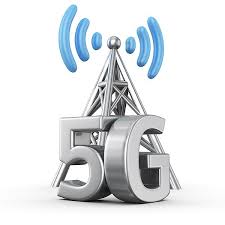 "India is fast striding towards exponential and unprecedented data growth.  Our latest deployment of Massive MIMO will help us serve this demand and would also give an impetus to build a future-ready network. The deployment gives us a strategic advantage to provide faster speeds and enhanced user experience for our customers, thereby translating into improved spectrum efficiency," said Abhay Savargaonkar, director, Networks, Bharti Airtel. 
This announcement comes shortly after the tie-up with Korea's SK Telecom to build a high-tech, high-capacity 5G network.
Meanwhile, Government of India is determined to equip the entire nation by 5G network. "We missed the opportunity to participate when the standards were being set for 3G and 4G, but don't want to miss the 5G opportunity. Now when the standards are being set for 5G across the world, India will also participate in the process," said the Minister of State for Communications, Manoj Sinha.
As per the initial plan, every urban location in the country would be provided with 10Gbps broadband speed and rural locations would be provided with 1Gbps speed.
What are your views about 5G in India? Do let us know in the comments below!!!