The festive season is here and so is the season of discounts with major brands offering attractive discounts on their products. We will be celebrating Diwali in November and TWS makes for a wonderful gift for your loved ones.
Here is an updated list of 5 Best TWS earbuds with ANC under 5000 in India in November 2023. The list includes some newly launched earbuds along with some discounted earbuds which made it to the list.
Before getting to the list let me give you a short overview of the different noise-cancellation technologies.
Note
We keep updating this Best TWS earbuds list on a regular basis to keep up with the new launches in the market.
What is Active Noise Cancellation (ANC)?
Traditionally, the manufacturers achieved Passive Noise Cancellation by creating a tight seal and physically muffling any background. Now, this depends on the built quality of the earphones. However, Active Noise Cancellation is a much more advanced technology. It uses a dedicated chipset that uses the microphones to listen to the external noise and produces equally neutralizing sound waves to cancel out the noise.
Let's move further to our list of Best TWS earbuds with ANC under 5000 in India.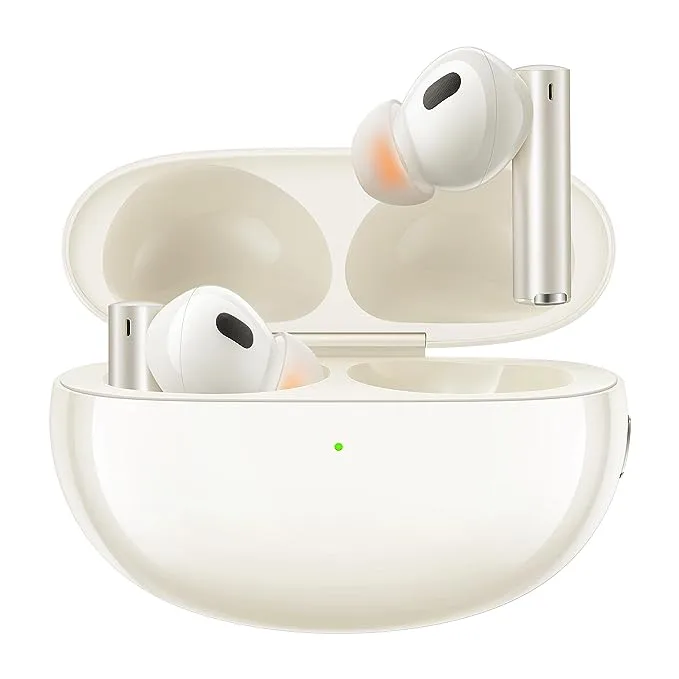 1
Best ANC under 5000
Realme Buds Air 5 Pro
50db ANC
IPX5 rating
Up to 40hr Playback
Hi Res Audio (LDAC support)
360 Spatial Audio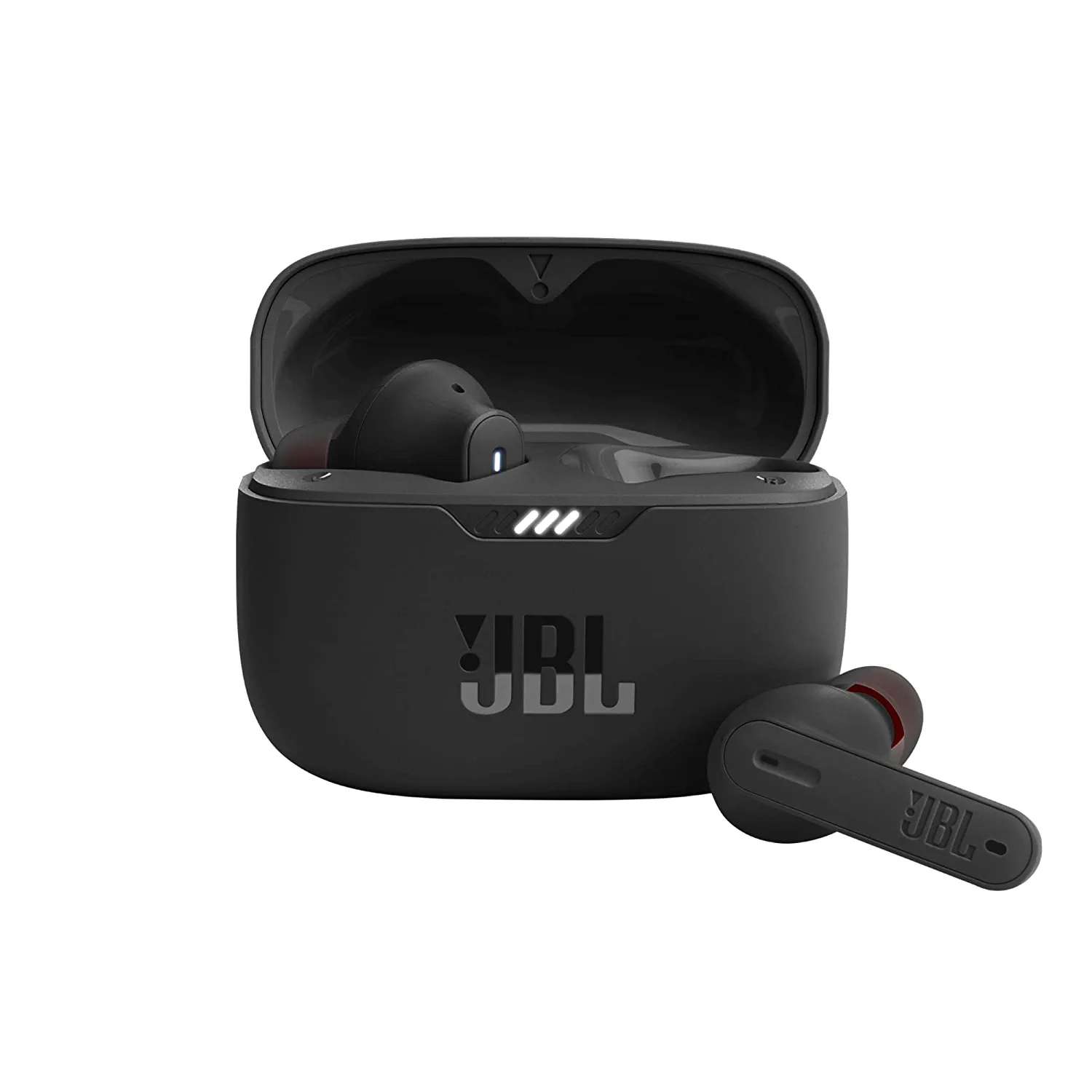 2
Good Performance
JBL Tune 230NC
ANC
Bluetooth v5.2
Up to 40hr Playback
Google Fast Pair
App Support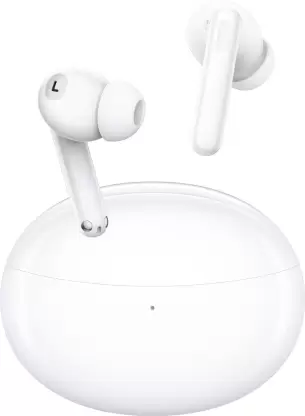 3
Best Sound in Budget
Oppo Enco Air 2 Pro
ANC
IP 54 rating
94ms low-latency
12.4mm audio driver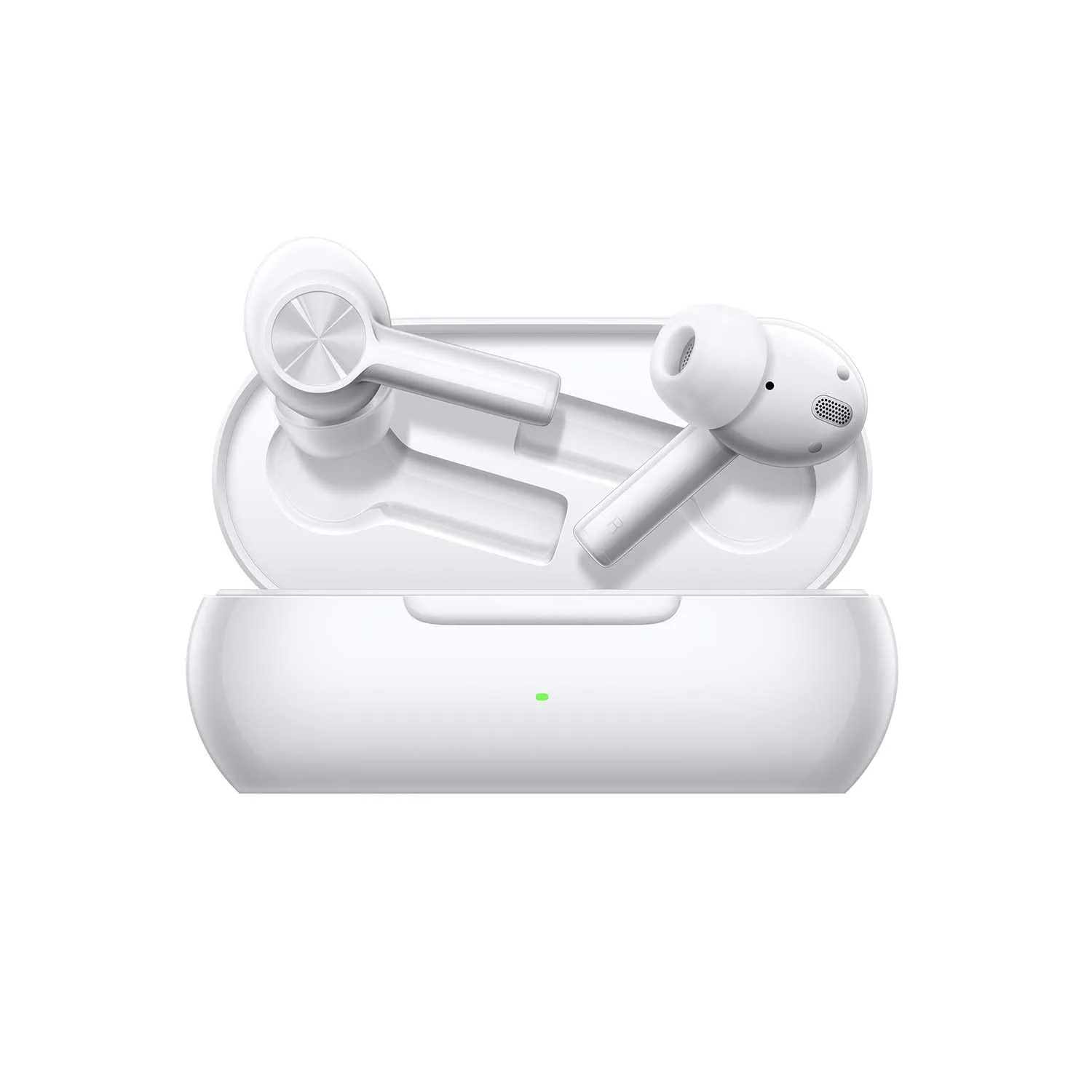 4
Does the Job Done
OnePlus Buds Z2
IP 55 rating
ANC
Excellent Build Quality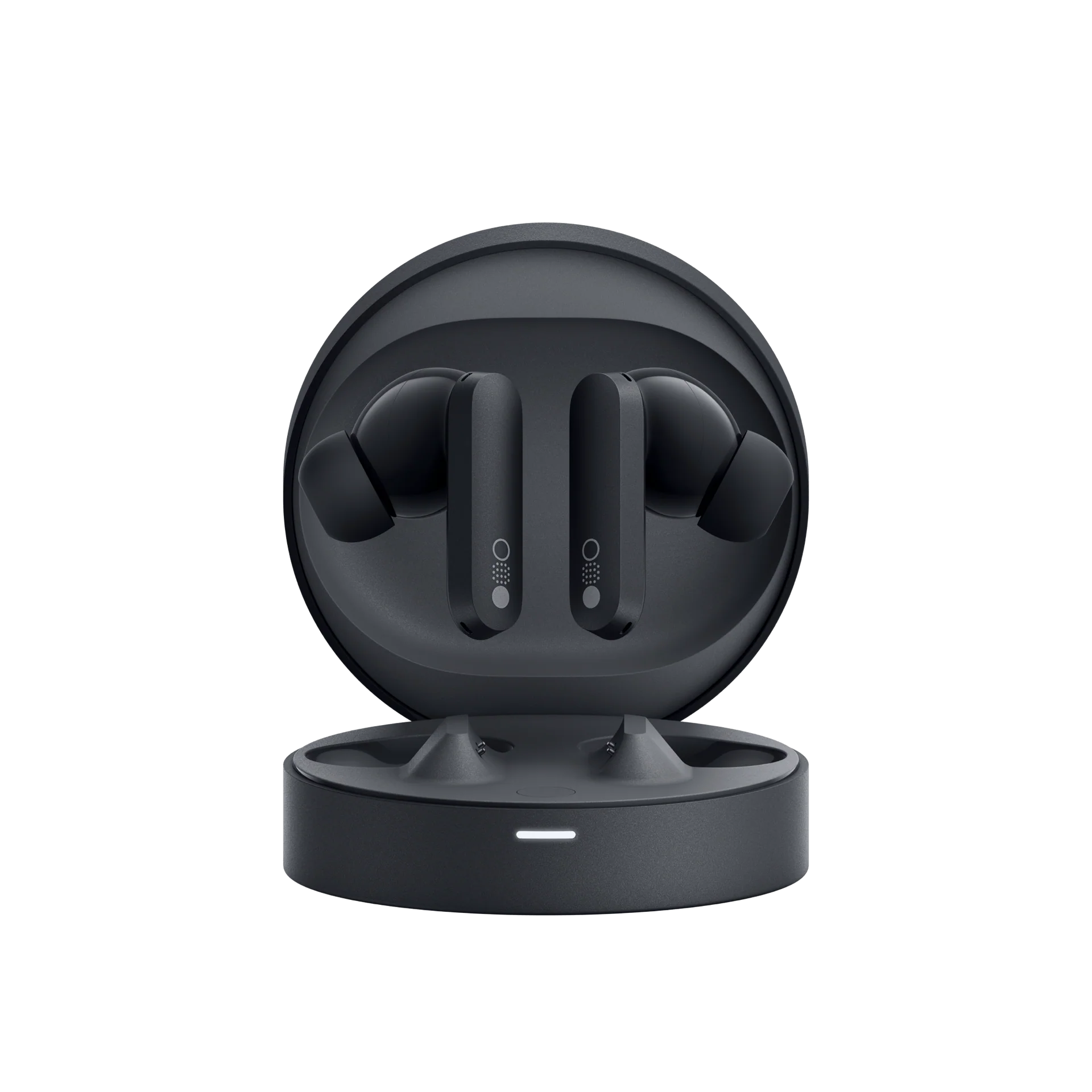 5
Best Value for Money
CMF by Nothing Buds Pro
IP54 rating
45db ANC
Bluetooth v5.3
39hr Playback with fast charging
Realme Buds Air 5 Pro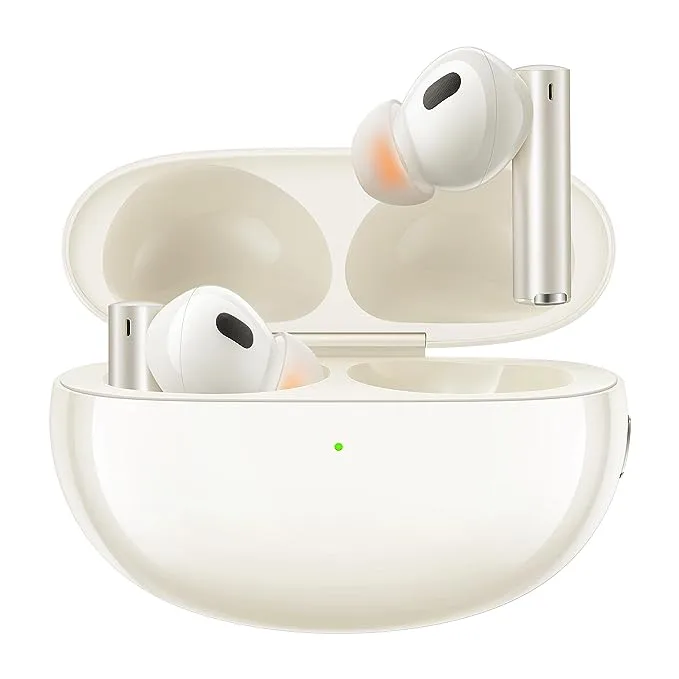 Up to 50db Active Noise Cancellation
40hr Playback
IPX5 Water & Sweat Resistant
Fast charging
Realme Buds Air 5 Pro has been in the market for quite some time now. It is a great choice if you're looking for Bluetooth earbuds with top-of-the-line sound quality. They feature segments first coaxial Dual drivers for dynamic boost. An 11mm driver for bass and a 6mm micro-planar tweeter, Hi-Res audio certification with LDAC support, and dual-mic noise cancellation. The battery life is also impressive, lasting up to 40 hours of total playtime with the charging case. They also feature touch controls and a secure fit, making them comfortable to wear for extended periods of time.
Other features include IPX5 water resistance, dual device connection, 40ms Super Low Latency and 360° Spatial Audio Effect.
Overall, the Realme Buds Air 5 Pro is an excellent choice for anyone looking for a great pair of truly wireless earbuds.
Best in class Noise Cancellation
One of the Best Noise Cancellations with dual pairing features.
Value for Money
Great Noise Cancellation
Good build quality
Good Battery Life
Excellent Call Quality
Realme Buds Air 5 Pro Price in India
Realme Buds Air 5 Pro is the most recommended TWS on our list of 5 Best TWS earbuds with ANC under 5000 in India. It is priced at ₹4,999 on Amazon.
Tip: Always remember to buy the cover for case as it is glossy and tend to catch a lot of scratches.
JBL Tune 230NC TWS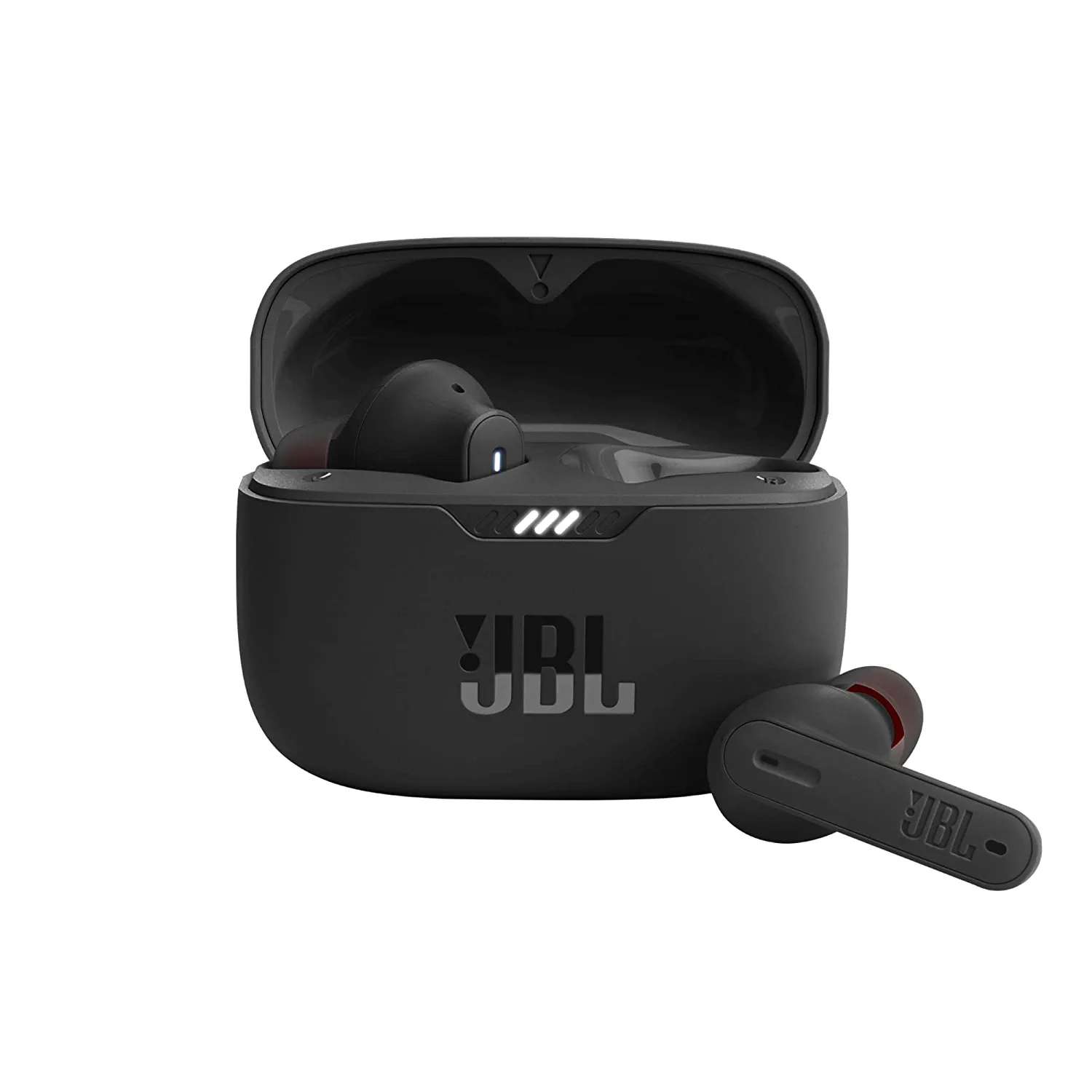 Active Noise Cancellation
Bluetooth 5.2
Google Fast Pair
Adjustable EQ App
The first on the list is the all-new JBL Tune 230NC TWS earbuds. It is the latest addition to the JBL Tune TWS family. These true wireless earbuds offer up to 40 hours of superior sound quality with JBL's signature Pure Bass. The earbuds also feature speed charge technology which gives 2hr playback in just 10min charge. An ergonomic and water-resistant design ensures all-day comfort so that you can enjoy your music no matter the weather. The TWS comes with an IPX4 rating and up to 40db Noise cancellation same as the Tune 230NC. But surprisingly this new variant is priced under ₹5000 while the older one crosses the mark.
The JBL Tune 130NC TWS has a similar configuration. The only difference lies in the design of the earbuds. The Buds also offer a snug fit and could be easily bought at the price of ₹3498 only. However, I personally prefer the stick design but you might not want to spend ₹500 for it. Choose wisely!
Amazing Audio Experience with great battery life
It is one of the Best TWS earbuds with ANC under 5000 in India
Great Audio Experience with Deep Base
Good Design
Long Battery Life
App Support for Customization
JBL Tune 230NC TWS Price in India
JBL Tune 230NC TWS is currently available for ₹3,998 on Amazon during the festive season sale. The TWS earbuds is available at a very good price. You can go for the JBL Tune 130NC for a cheaper alternative.
Oppo Enco Air 2 Pro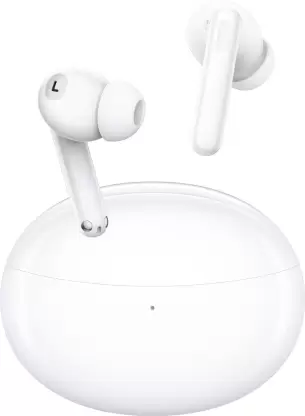 Active Noise Cancellation
IP54 water-resistant
Low Latency of up to 94ms
12.4 mm drivers
The Oppo Enco Air 2 Pro is the second one on the list. It offers superior sound quality in a lightweight design. With its advanced noise-cancelling technology and long-lasting battery life, you can enjoy hours of uninterrupted listening. Plus, with its Bluetooth 5.2 compatibility and AI-powered control, you can easily customize your listening experience. The TWS includes features like Transparency mode, standard ANC modes, and support of the HappyMelody app which is available on both Android and iOS.
The only con with the Enco Air 2 Pro is that the battery life with ANC on is just 3 hours. However, the earbud offers fast charging, a low-latency mode of up to 94ms, an IP54 rating, and OTA support via the app. Although, the Enco Air 2 Pro is easily one of the best TWS under 5000
Deep Sound
At this budget, it is one of the most ergonomic TWS with high-quality sound.
Value for Money
Large Dynamic Drivers
Excellent Snug-fit
94ms low latency mode
Oppo Enco Air 2 Pro Price in India
Oppo Enco Air 2 Pro makes it to third of our list of 5 Best TWS earbuds with ANC under 5000 in India. It is priced at ₹3,499 during the Great Indian Festival on Amazon. It makes the Enco Air 2 Pro an excellent value for money.
OnePlus Buds Z2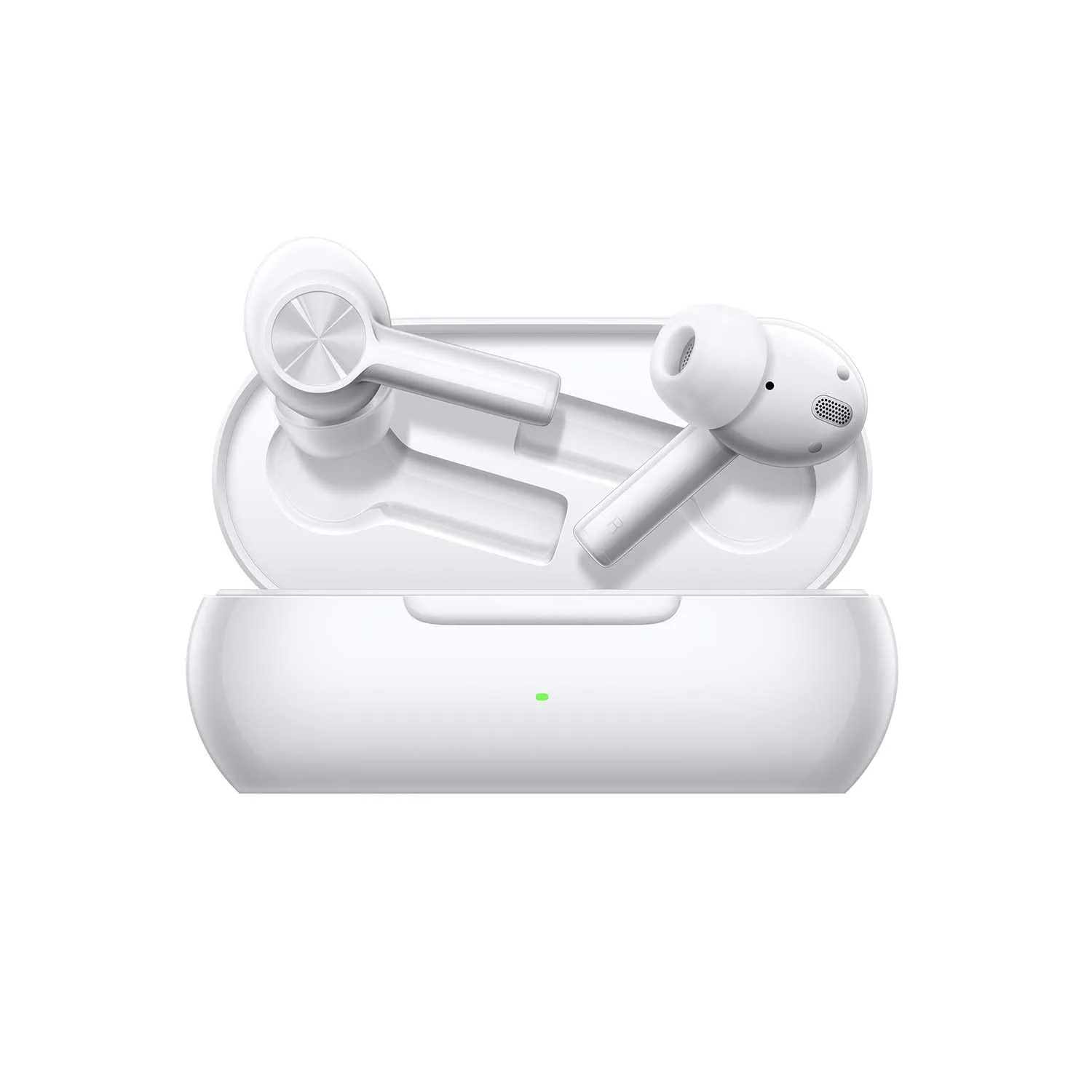 Active Noise Cancellation
IP55 water & sweat resistant
Excellent Build Quality
OnePlus Buds Z2 earbuds are trendy for their sound quality and comfort. They offer powerful bass, clear treble, and advanced noise-cancellation technology to provide a truly immersive listening experience. Plus, you can enjoy your music all day with up to 20 hours of battery life. These earbuds include features like bass boost, dynamic stereo, Dolby Atmos, panoramic sound, and more to enhance your listening experience.
The OnePlus Buds Z2 comes with a big battery in the case that can give two full charges to the earbuds. The earbuds can give you up to 4 hours of playback with ANC. However, the fast-charging technology works like a charm, so the battery life should never be an issue. If you are a gaming enthusiast, the low-latency mode on the earbud will amp up your gaming experience. Additionally, the IP55 rating on the device will not let you breeze through your workout sessions.
Great Sound with excellent build quality
One of the best-sounding earbuds with a good battery and excellent build quality.
Value for Money
Large Dynamic Drivers
Great build quality
94ms Low Latency mode
High dependability on App
Average Noise cancellation
OnePlus Buds Z2 Price in India
OnePlus Buds Z2 makes it to the third number on our list of 5 Best TWS earbuds with ANC under 5000 in India. It is priced at Rs. 4,999 on Amazon. The effective price goes down to Rs. 4,499 when bundled with bank offers.
CMF by Nothing Buds Pro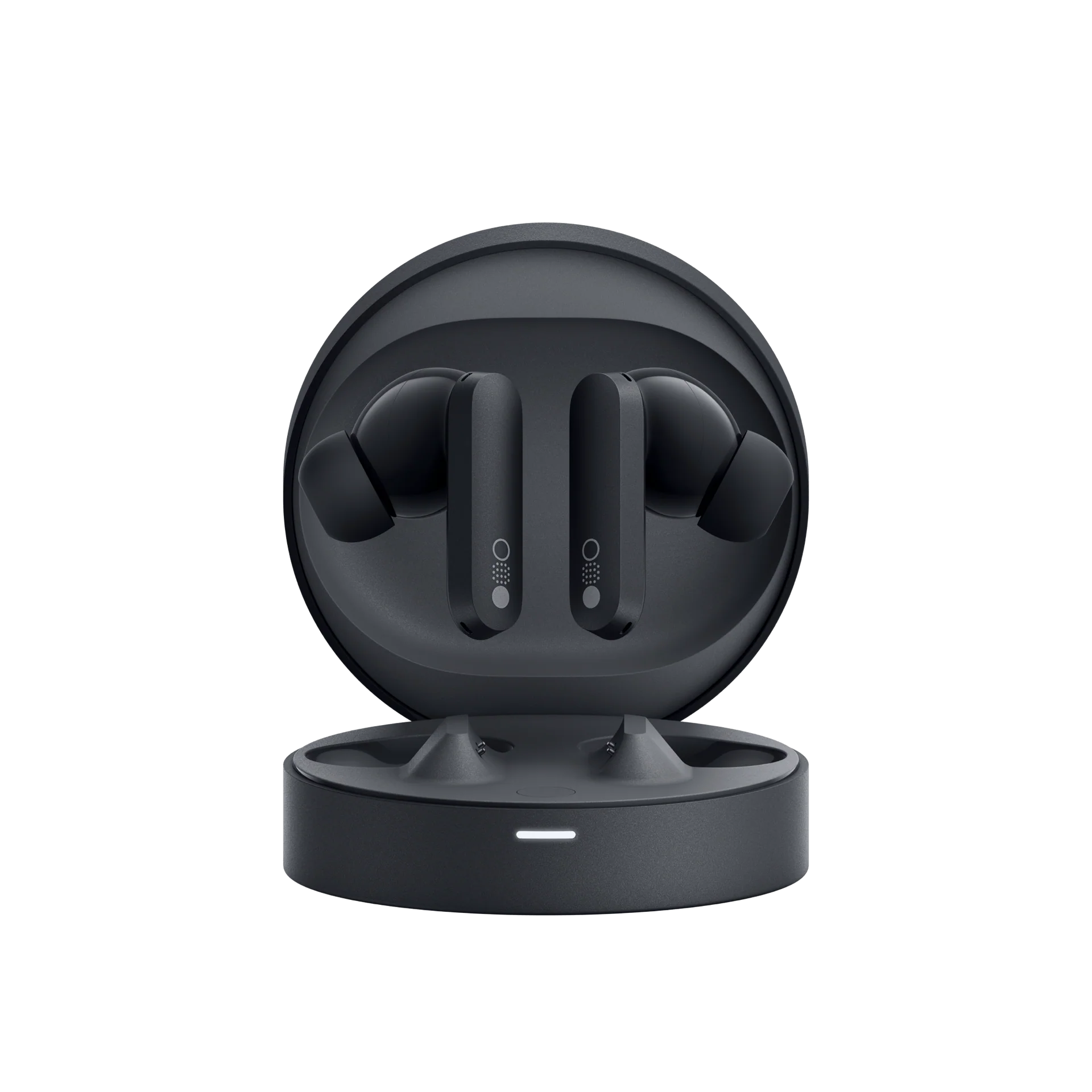 Easy to carry case
39hr Playback with Fast Charging
IP54 Water Resistant
App Support
CMF is a new brand by Nothing and is focused on launching affordable products while Nothing will focus on flagship offerings. Talking of the Buds Pro, they are the most affordable TWS earbuds on our list. The Buds Pro comes with 45db Hybrid Noise cancellation, IP54 water & dust resistance, Bluetooth v5.3 and up to 39hrs of playback with fast charging.
The call quality on the TWS is quite good with 6 mics and app support to customize the touch controls and EQ settings. CMF has also included the feature to adjust the level of ANC in the app which is quite impressive at the price. I also found the case a bit oddly shaped to carry in your pocket.
The sound signature is bassy and left-right separation is quite good.
Good Value for Money with Touch Controls & 39Hr Playback
Clear and crisp Vocals with 30+Hr Playback
App Support
Good Value for money
Comfortable fit
Up to 39hr playback
Good ANC
CMF by Nothing Buds Pro
CMF by Nothing Buds Pro makes it to the fifth number on our list of 5 Best TWS earbuds with ANC under 5000 in India. It is priced at ₹2,999 on Flipkart. Click the link below for the best deal on the TWS.
All right, so these are the 5 Best TWS Earbuds with ANC under 5000 in 2023 you can buy in India. Now, some of you might have different opinions regarding my choices of TWS so I would like to hear from you in the comments below and would love to test them out.
FAQ's
Which is the Best TWS for calling under 5000 in India?

If you are that person who uses your TWS to take a lot of calls or attend meetings then, the Realme Air 5 Pro is the one you should go with. It comes with 6 Mics with one of the best Noise cancellations in this range. Additionally, large battery life and dual connectivity help in the long term leaving you satisfied.

Which is the Best TWS for gaming under 5000?

For a gaming enthusiast, TWS could be a way to immerse into the game and elevate the gaming experience. This needs a good low-latency earbuds with high battery life and good connectivity. Our pick is the Realme Air 5 Pro again. They come with 40ms low latency, have a dedicated gaming mode and the battery life is good too.
I hope this information was helpful and will help you make an intelligent choice. If you still have any questions, you can ask them in the comments below.
For more news about upcoming smartphones and popular products, and recommendations follow us on our Facebook, Instagram, and Twitter.
This article may contain affiliate links that Reviewhub's owner or publisher may receive a commission from if you buy a product or service through those links.