Amazon has launched a new video streaming service in India called the miniTV within the Amazon India shopping app itself. It is an ad-supported service and is currently available for Android users only. The e-commerce giant has always been focused on driving more sales via video streaming services with Amazon Prime Video. Becoming a Prime member gives you benefits like Prime Video, Fast delivery, early access to exclusive deals, Amazon Photos (Cloud storage to store photos), and Amazon Music.
Well, what else can you ask for? It's worth every penny you spend. Coming back to Amazon miniTV, it is similar to Amazon's IMDb TV which was launched 2 years ago in the US.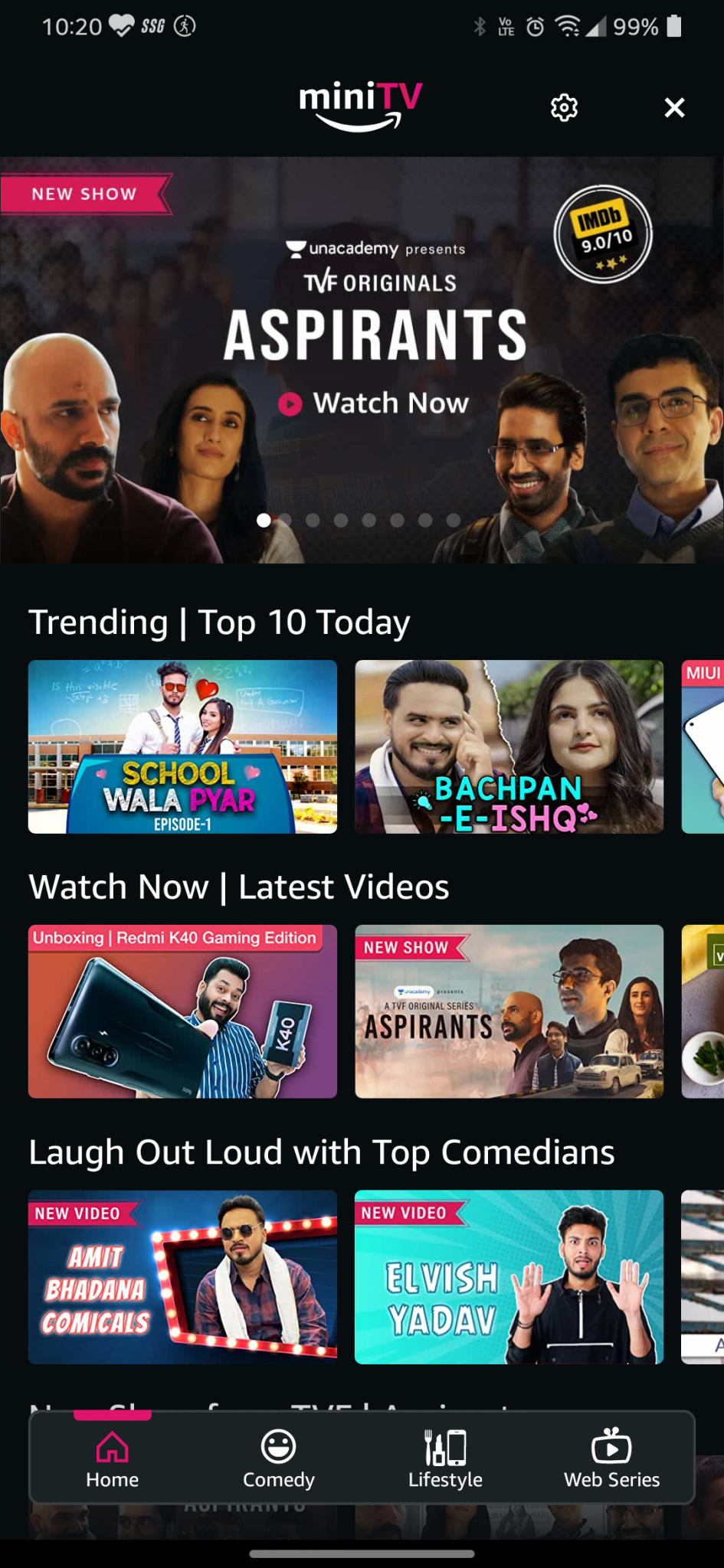 Amazon MiniTV Content
To start with, Amazon MiniTV features web series, comedy shows, and some content around food, fashion, lifestyle, technology, etc. Most of the content available on Amazon MiniTV appeals to the youth of India. Interestingly, most of the content is already available on Youtube.
Most of the web series titles currently available have been produced by the largest web studios in India – TVF and Pocket Aces. The major attraction being 'Aspirants'. A show which is produced by TVF in collaboration with the ed-tech startup Unacademy. The comedy section is flooded with content from famous comedians like Ashish Chanchalani, Amit Bhadana, Round2Hell, Harsh Beniwal, Shruti Arjun, Swagger Sharma, and others. The content on Tech is fuelled by Trakin Tech while the content on Fashion and Beauty features influencers like Malvika Setlani, Prerna Chhabra, Sejal Kumar, Jovita George, and Shiv Shakti. MiniTv also covers the content on Food by Gobble, Kabita's kitchen, and Cook with Nisha.
As per the reports from Tech Crunch, the company will continue adding new and exclusive videos on the platform. It is also worth noting that Amazon India's biggest rival Flipkart also introduced a video streaming service on their mobile app.
That is all in this one.
Have you tried out Amazon miniTV already? If yes, tell us what you think of the service in the comment section below.