Google IO 2021 is here. Google live-streamed the keynote yesterday. The Google event is ongoing and will continue through Friday, May 21. For the past 2 years, the virtual event has become a common way for the companies to launch a new product or interact with people around the world.
If you have missed the event or could not cover the full event, we have got you covered here. We are going to discuss the Google IO 2021 in a nutshell in this article. I was excited to see the Android 12 after having a look at the leaked design overhaul. And Google did not disappoint. I must admit that the new Android design looks very promising, clean, and next level. The I/O is majorly focused on developers but it does have quite a few consumer-focused events covered in the keynote.
Let's discuss the announcements Google made for the common people.
Android 12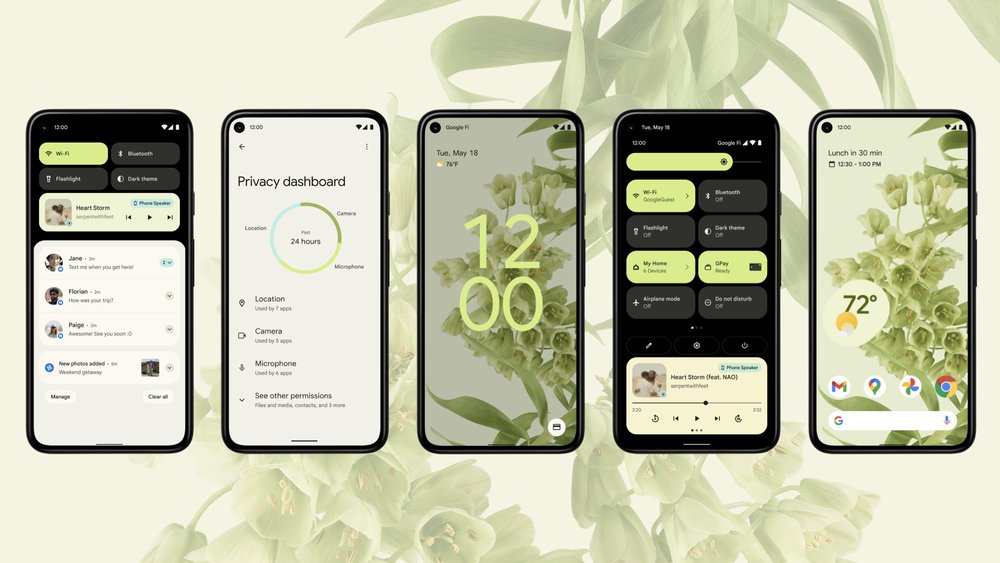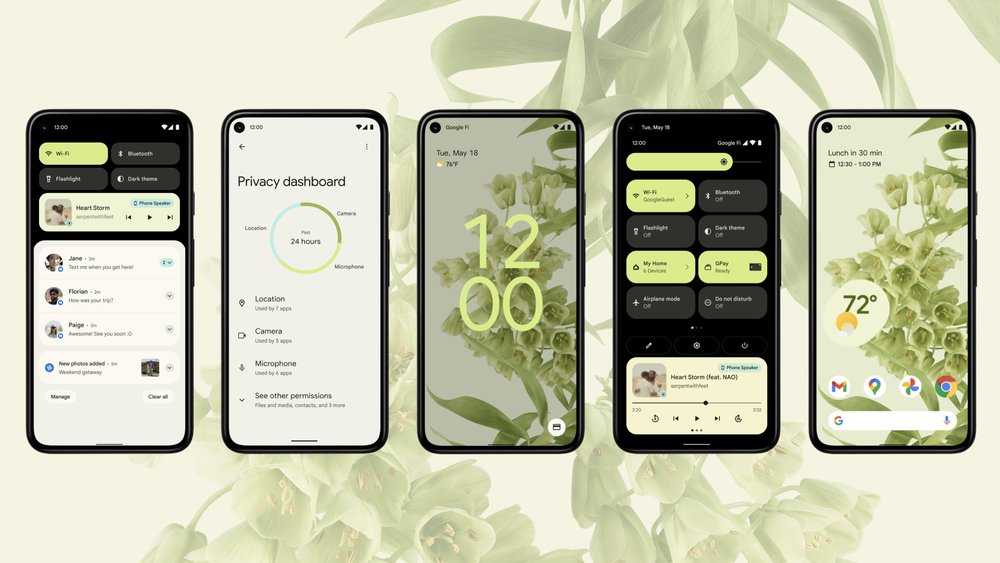 Google has finally raised the curtain over Android 12. At the keynote, Google introduced us to the new design pattern which Google calls the 'Material You'. What does 'Material You' do? It takes customization to the next level. To specify, it automates some of your customizations based on your actions. For example, it will change the whole color palette of your phone based on your wallpaper; giving your phone a more personalized touch.
Google has revamped the widgets and made them more productive. It gives the overall UI a fresh feel. The clock on the lock screen is bigger and animations are fluid so that it can work well with less powerful hardware as well. The notifications look more intuitive with a crisp view. Next, we have completely redesigned Quick Settings with a larger slider for brightness, larger toggles, and built-in Google Pay and Home buttons.
Not to forget that all that is still customizable according to your needs. Android 12 also promises a huge privacy update but will talk about that in detail later.
The first public beta of Android 12 is now available while the developer preview was already released earlier. It is already available for 12 OEMs apart from Pixel devices. Check the full coverage here.
Smart Canvas makes collaboration easier
Working from Home?
Are you?
Well! Google has got you covered with Smart Canvas. It is a collaborative workspace that makes working with different google apps easier. Smart Canvas will integrate Google Meet directly into Docs, Sheets, and Slides to enhance your collaborative work experience.
Sounds amazing right, but there is a catch, Google said they are planning to roll it out this fall. Thus, they will take their time to make the feature widely available.
Wear OS
Google has collaborated with Samsung to improve the Wear OS experience for the consumers. Samsung's Tizen and Google's Wear OS are coming together to a single unified platform. The collaboration has managed up to 30% faster app loads on the latest chipsets with longer battery life.
If you remember, Google acquired Fitbit in November last year. It is now bringing the health tracking expertise of Fitbit to the Wear OS. Wear OS now supports more 3rd party apps. Tiles will let you customize your home screen experience. A customizable watch face is now possible with a Watch Face editor developed by Samsung. Google Maps, Google Pay, Google Assistant, Youtube Music and will be revamped for Wear. To learn more check out the video below.
Google Camera is getting better
The tech giant has one of the best camera software in the smartphone market and they are improving. Google developers are tweaking their algorithm to improve the Auto White Balance and Auto Exposure for darker skin tones. This is a place where all camera software struggle and tend to loose darker skin tones in shadowed areas. Google is getting acquainted with all skin tones for a better overall camera experience.
The tech giant is also boosting its selfie algorithm with a better understanding of curly and wavy hairs. This will result in a better bokeh effect in the portrait shots.
Google Photos
Talking of Google Photos, users will now be able to hide their sensitive photos in a fingerprint or password-protected folder. Your photos are coming to life with Google's Cinematic photos feature. It uses Neural Networks to synthesize the movement between two nearly identical photos and fill in the gap with new frames. The results are wonderful images called Cinematic moments.
While this all sounds similar to the Live Photos on iPhone but it does not require you to select a mode before clicking the picture.
LaMDA: A new conversational language model
LaMDA was one of the most interesting things announced at Google IO 2021. It is a conversational language model built on Google's neural network architecture called Transformer for natural language understanding. LaMDA is a language model for dialogue applications. It is capable of engaging in a free-flowing conversation about pretty much anything. During the Keynote, they demonstrated the conversation with a paper plane and it was magical. As if you are talking to a person and not a thing.
LaMDA is still in the development phase but I wonder what it can do to Google Assistant.
Google Maps gets 5 new updates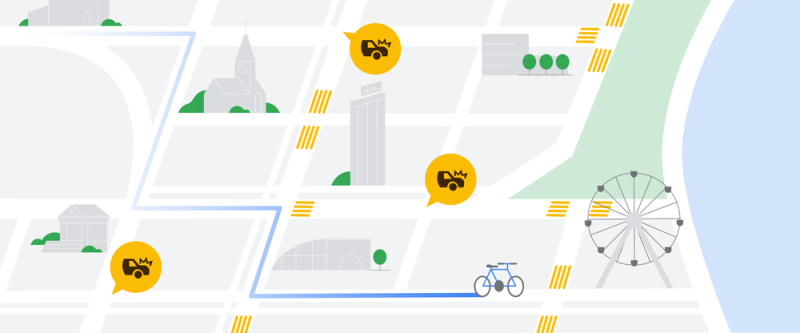 Google Maps are getting better. Let's hear the 5 important updates of Google Maps:
Safer Routing: Google understands that the hard-braking moments are the ones where there are high chances of a crash. Thus, Google is working towards reducing such moments by machine learning and navigation information acquired by other users. They call it Safer Routing. It will not only make your drive safe but also reduce your travel time.
Eco-friendly Routing: During the keynote, Sundar Pichai the CEO of Google informed that they have recently added 150,000Km of bike lanes in Google Maps. Pichai also mentioned that using their understanding of roads and live traffic conditions Google Maps will soon be able to give you the most fuel-efficient route. This can significantly reduce carbon emissions and fuel consumption. A small move by Google can make a huge difference in preserving the climate.
Enhanced Live View and detailed street maps: Google is one of the first company which is using Augmented Reality to help you navigate. Now, you will be able to explore the neighborhood in Live View right from your Map. It will provide you helpful information about shops and restaurants near you, like how busy they are, recent reviews, and photos of dishes. Street maps come with more details now. You will be able to see sidewalks, crosswalks, and even the pedestrian islands on your maps. It could prove very helpful for a disabled person. Google said that they will unveil the detailed street maps for up to 50 cities by the end of this year.
Area Busyness: In Pandemic, where we are looking to avoid crowded places, the Area Busyness could play a significant role. With Area Busyness you can plan your outing and avoid the crowd or change your route if you are through to somewhere else.
More Tailored Maps: Google Maps now provides more tailored information for you based on the time of the day. For example, at 8 AM the map will show you coffee shops and bakeries while at 5 PM it will show you dinner restaurants that match your taste.
It is great how Google is committed to bringing more granular information to consumers.
Password Manager built across Android and Chrome
Google has built a new password manager that works across Android and Chrome to seamlessly save your passwords between Apps and websites.
The Password Manager also alerts you about your compromised or stolen passwords and helps to fix them with a single tap. You will see a 'Change Password' button by Assistant on supported sites. One tap on the button, Chrome will navigate through the whole process of changing your password. If the site is not supported yet, Chrome's Password Manager will help you pick a strong password for your account.
Google is also making the devices connect seamlessly and bring more purpose to them. For example, you will now use your Android phone as a remote for your Android TV and an enhanced shopping experience via Google Lens. All these small things add up to make the sweetness of the Android ecosystem.
This sums up our discussion of all the consumer-centric announcements made at Google IO 2021.
Tell us what is your favorite announcement from the Google IO 2021 in the comments section below.