Android 12 Beta has been announced by Google at the I/O 2021 keynote. The first public beta version of the Android 12 is available for more than 12 OEMs. This will give users a better look at the new OS allowing developers to test the compatibility with multiple devices. The tech giant revealed a 'Material You' design that offers a more personalized feel to the whole Android User Interface. It might be noted that there are a lot of new features than the Developer Preview which was first launched in February this year.
Android 12 is a more personal, secure, and integrated operating system making all your devices work better together.
Personalization in Android 12
Android 12 marks the biggest design change in Android history. The whole User Interface has been rethought, starting from colors to shapes, light, and motion, making Android 12 more expressive, dynamic, and personal. Material You unify the hardware and software to bring a unique output for every user interaction.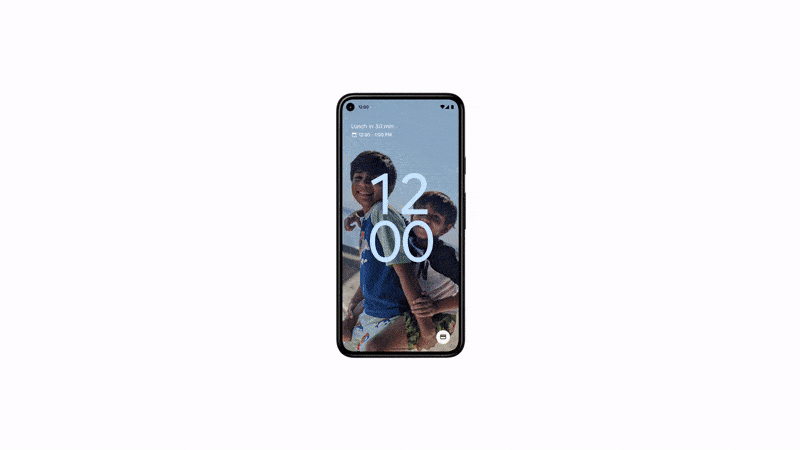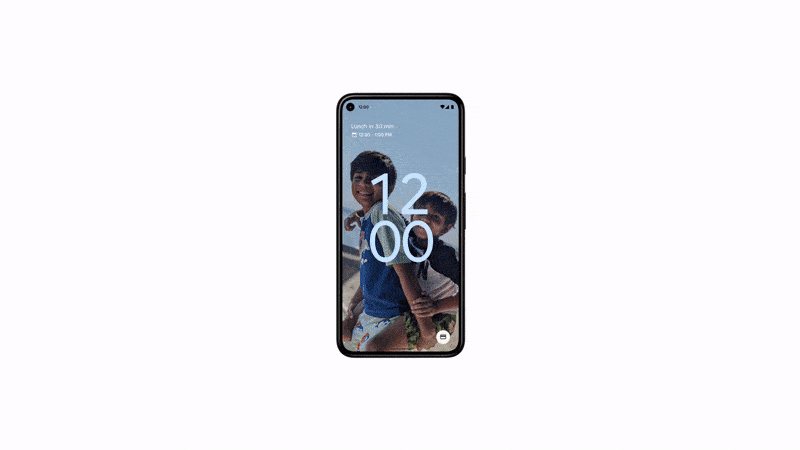 The Pixel devices will allow you to completely personalize your phone with something called color extraction. Color Extraction automatically determines dominant colors from your wallpaper to make a custom color palette. The color palette is then reflected in the entire UI, be it the notification shade, the lock screen, the volume controls, new widgets, and much more.
Refreshed Widgets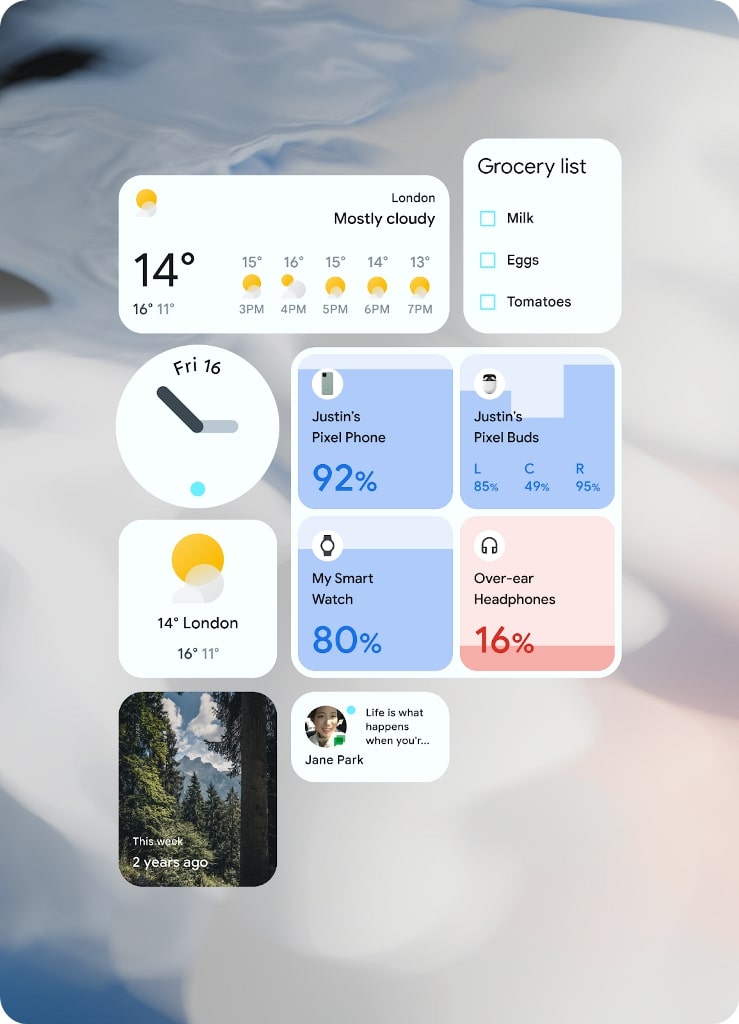 Android 12 comes with completely refreshed app widgets to make them more useful, beautiful, and discoverable. There are new interactive controls like checkboxes, radio buttons, and switches to give them a personalized touch. They are more responsive to different screen sizes, phones, foldables, and tablets. Widgets can adapt to the custom color palettes of the OS while the rounded corners make them an integral part of the UI.
Fluid Animations
Android 12 device comes alive with every tap, scroll, and swipe. Google says they have simplified interactions and made the motion and animations fluid. As a result, the whole operating system is now faster. The CPU time required by the core system services has been reduced by up to 22% and for big cores, it has been reduced up to 15%.

Redesigned System Spaces
Google has completely redesigned some of the important spaces of your phone. The notification shade, quick settings, and the power button are now capable of doing more things than ever.

The notification shade is more intuitive, whether it is your app notifications or maybe some music or video playing in the background. The Quick settings space has been rebuilt with bigger toggles and new Google Home and Pay buttons. All these new features will not restrict you from customizing the space according to your requirement.
Privacy and Security in Android 12
Android 12 is more Private, secure, and transparent. Google announced that it will be launching the new Privacy Dashboard for Android along with microphone and camera indicators as well as toggles.
The Privacy Dashboard adds a level of transparency by giving you a birds-eye view of the permissions and access granted to various apps. It also lets you modify the permissions from the dashboard itself.
Remember when iOS 14 would let you know if an app is using your camera or microphone? Well, that is now possible with Android 12. There indicators on the top right of the status bar to let you know when an app uses your camera or microphone. That's not it. Android 12 will also let you remove the app's access to these sensors via two new toggles available in the Quick settings space.
Google is giving you more control over location sharing. In a demonstration at Google I/O 2021, Google introduced an approximate location feature and how it can be used with a weather app to display accurate forecasts.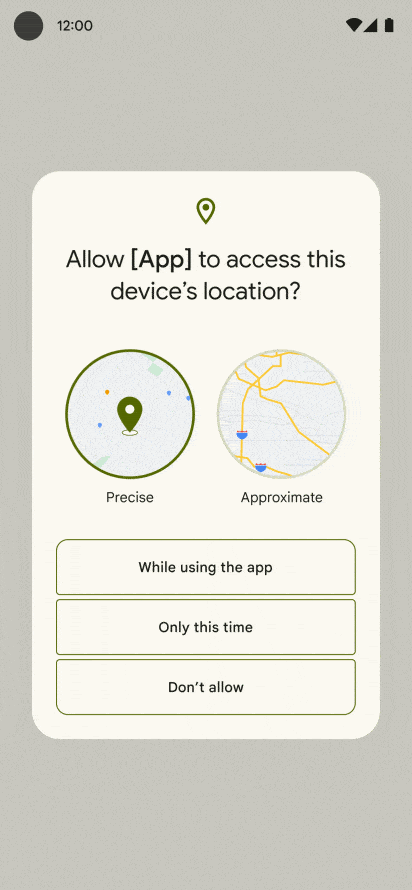 Google also introduced Android Private Compute Core, allowing Google to use AI to create more helpful features in the future. Google says that this core allows Google to keep your information safe, private, and local on your phone. The best examples of Private Compute Core are features like Live Caption, Now Playing, and smart reply. The Private Compute Core allows the OS to do all the audio and language processing on the device itself. This whole process is isolated from the network to preserve your privacy.
Another feature to discuss is App Hibernation. App Hibernation is similar to iOS's feature to offload unused apps to save some space on the phone. This feature not only revokes permissions granted previously by the user, but also force-stops the app and reclaims memory, storage, and other temporary resources. To bring an app out of hibernation, you just have to open the app.
Moving forward, Android 12 Beta is available for the Pixel devices as well as some partner OEMs. The partners who are offering you to try Android 12 Beta include Asus, OnePlus, Oppo, Realme, Sharp, Tecno, TCL, Vivo/IQOO, Xiaomi, ZTE.
How to Install Android 12 Beta on Google Pixel?
The easiest way to Download Android 12 Beta on a Google Pixel device is here:
Sign in to your Gmail address which you are using on your phone to install Android 12 Beta.
Go to Android Beta Landing Page to enroll in the Beta program.
Click on the View Your Eligible devices button. It will show you your eligible devices.
Click Opt-In and agree to the Terms and Conditions.
Now, check your phone for a system update. Go to Settings > System > Advanced > System Update. If you do not see any update, you might want to wait for 24 hours and it should get you going.
Once done, Reboot your phone and enjoy Android 12.
This is the best way to get Android 12 Beta on your Pixel device. Android 12 Beta is available for Pixel 3 and later once you have enrolled in the Beta program and you will get Over-the-Air (OTA) update for the latest Android builds through the Final release.
Android 12 Beta compatible devices
As mentioned earlier, other OEM partners have also made Android 12 Beta available for some of their best devices. All thanks to Google's Generic System Image (GSI) that allowed other OEMs to make the Android 12 Beta available on their devices. Here is a list of the devices which are eligible to install Android 12 Beta 1:
Android 12 Beta Direct OEM links
Disclaimer: Android 12 Beta One update is for developers only. These builds are early releases and contain bugs and compatibility issues. It is always advised to make a backup of your data before flashing these builds and exercise caution.
While the above-mentioned devices already have their builds available, some more OEMs like Nokia have announced their partnership for the Beta program. HMD Global will soon release its Beta builds for the Nokia X20. Some manufacturers like Asus have opted to provide OTA updates while for others you will have to flash the builds provide in the links above.
Do you have any one of the devices listed above?
Are you already testing Android 12 Beta? Feel free to share your experience in the comments below.