As technology evolves, smartphones are not only getting powerful but also affordable. Today, smartphones have better cameras, bigger batteries, larger displays, and a lot more. We are no more using a smartphone to make calls and stay connected. Smartphones have almost replaced computers in our life. Whether it is social media, emails, or even business meetings, a smartphone is all you need. During this pandemic, smartphones have even turned into a medium to study for the students who always used them for fun or playing games. This has inspired us to create a list of the Best smartphones Under ₹20,000 in India in 2021.
Best Smartphones Under ₹20000 in India
Now, let me give you a glimpse of what technology you can get in a smartphone under ₹20,000 in India in 2021. In 2021, a smartphone under 20k can give you a Super AMOLED display with a high refresh rate, up to 33W fast charging, a 108MP camera, 800 series chipset, 5G, and a lot more.
So, what are you looking forward to in a smartphone under the sub 20k category? Tell us in the comments below.
This segment is fairly crowded. Thus I have divided this segment into subcategories based on what a user is looking for in a smartphone. Let's check them out:
Best Phone for Software Experience under ₹20k
When it comes to the software experience I prefer the stock Android experience. It offers a clean and smooth experience across the UI. Motorola is one such company that has always kept its UI close to stock Android. The company has two offerings in this category, the Moto G40 Fusion, and the Moto G60 Fusion.
Motorola G40 Fusion is equipped with a Snapdragon 732G processor. It carries a huge 6000mAh battery and a 120Hz 1080p display. The primary camera on the phone is a 64MP sensor with a triple camera setup at the back. The smartphone is available in 4GB and 6GB RAM variants with storage options of 64GB and 128GB. The price starts from ₹14,499 and goes up to ₹16,499.
The Moto G60 Fusion on the other hand carries the same configuration. The only difference is the camera, a 108MP main sensor, an 8MP sensor that doubles up as a Macro and an Ultra-wide sensor, and a 2MP depth sensor. The front camera also gets a boost with a 32MP sensor. Motorola G60 Fusion is only available in the 6GB/128GB variant and is priced at ₹17,999.
Both phones promise solid performance, good battery life, while a bulky design, a 20W charger, and average camera performance are a letdown.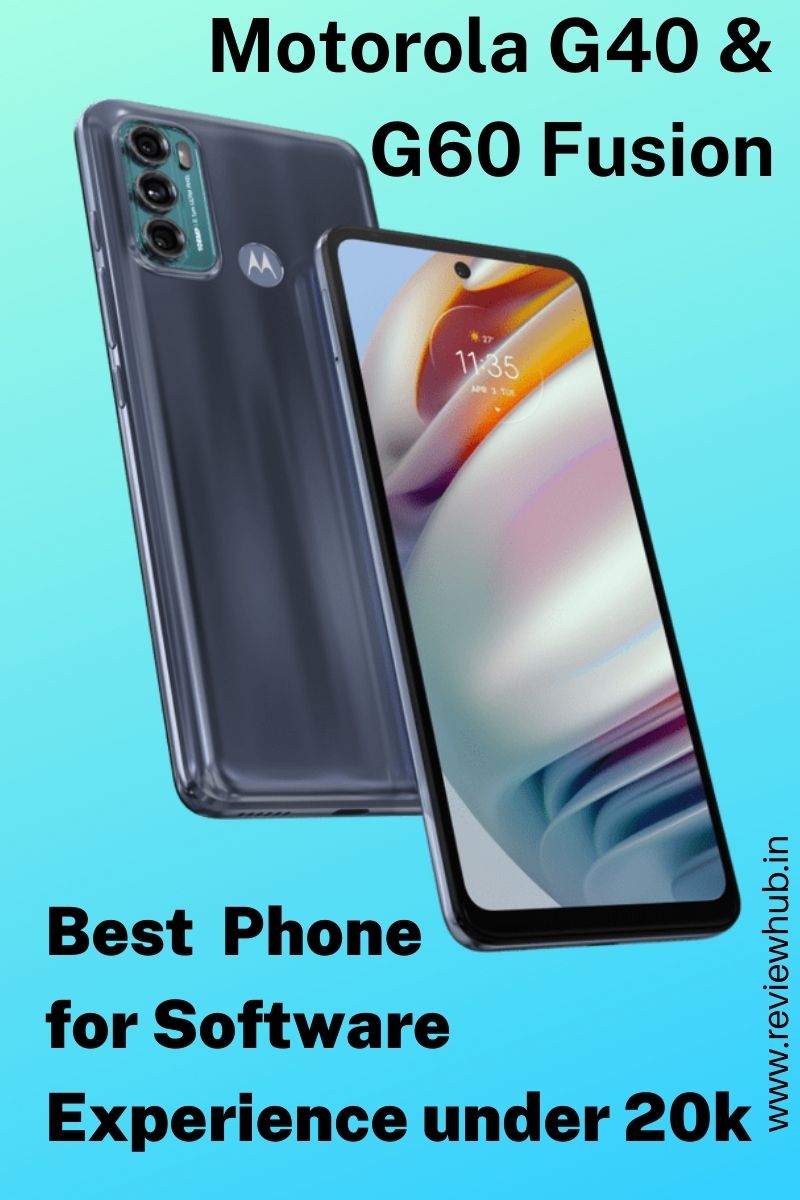 Best Phone for Gaming under ₹20k
My pick for the Best Gaming Phone under ₹20,000 is the POCO X3 Pro. But you can also call it the best smartphone for performance under ₹20,000. The recently launched iQOO Z3 5G is a tough competitor to the POCO X3 Pro. However, the POCO X3 Pro is the one for me with Snapdragon 860 chipset. It has an Adreno 640 GPU to enhance its performance.
POCO X3 Pro comes with a 6.67-inch Full HD+ LCD with a touch sampling rate of 240Hz and a refresh rate of up to 120Hz. The camera performance on POCO X3 Pro is decent with a 48MP main sensor, an 8MP ultra-wide, 2MP Macro, and a 2MP depth sensor. For the selfies and video calls, there is a 20MP shooter at the front. The phone is powered by a 5160mAh battery which supports 33W fast charging. If you are looking for a heavy-duty performer, POCO X3 Pro is for you.
The X3 Pro is available in two variants the 6GB/128GB variant is priced at ₹18,999 while the 8GB/128GB variant is priced at ₹20,999 on Flipkart.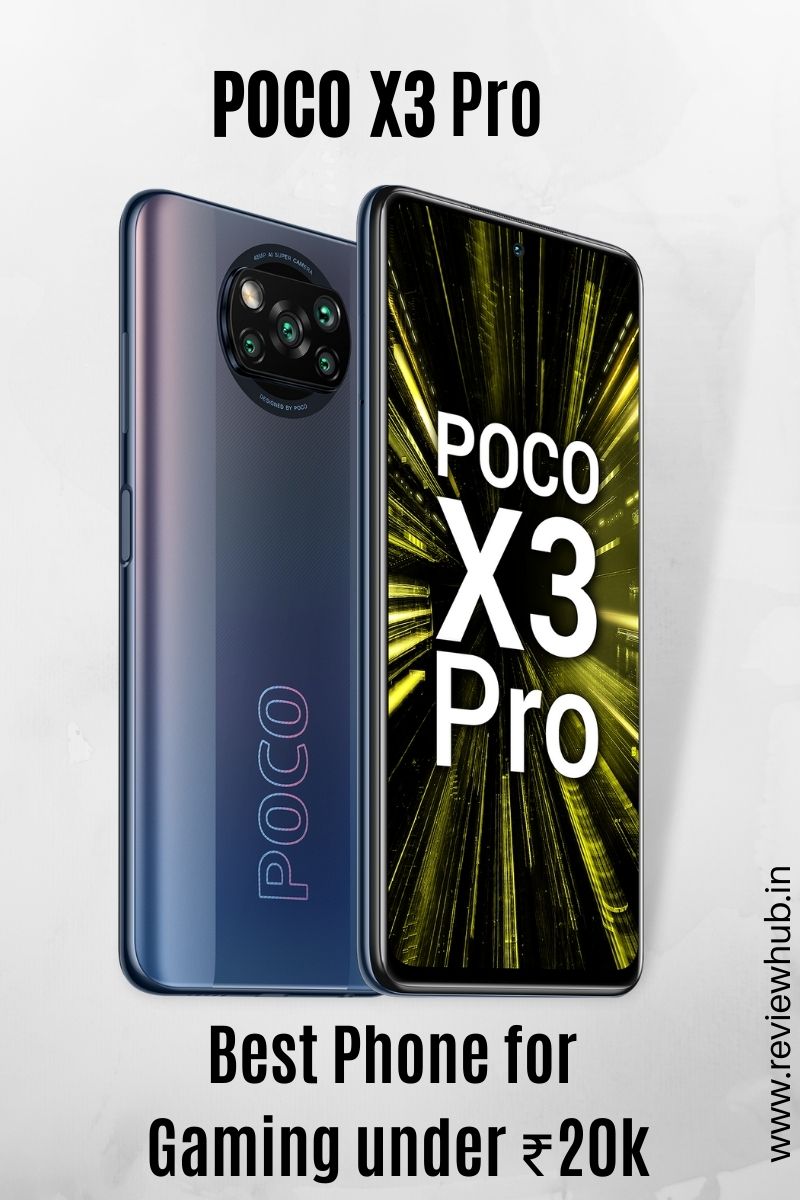 Best All-round Phone under ₹20k
Picking up the Best All-Rounder was not a difficult task. Here I am looking for a phone which gets me through my day to day task with a little bit of gaming. I need a good battery, a good display, and a good camera would be great as well. My pick is the Redmi Note 10 Pro and Pro Max.
Redmi Note 10 Pro and Note 10 Pro Max has a 120Hz Super AMOLED display which is probably the best display in this segment. The camera performance on the phone is quite good especially the 108MP sensor on the Note 10 Pro Max. The Note 10 Pro comes with a 64MP main sensor. Except for the main sensor both the devices have an 8MP ultra-wide sensor, 5MP macro sensor, and a 2MP Portrait sensor. There is a punch-hole in the display for the 16MP selfie shooter. You can expect some good audio quality on the phone as it comes with Hi-Res certified dual stereo speakers.
The Redmi Note 10 Pro comes equipped with a 5020mAh battery with 33W fast charging support. Performance on the Snapdragon 732G is decent and gets you through your daily tasks like a breeze. Good cameras, decent battery life, fast charging support, and a great display are what you want on an All-Rounder.
What I don't like is the software experience on the phone. Although the MIUI has come a long way, it is still loaded with bloatware and bugs across the UI. There is nothing more to dislike about the device. On the contrary, the design of the device is quite good and gives a premium feel to hold in hand.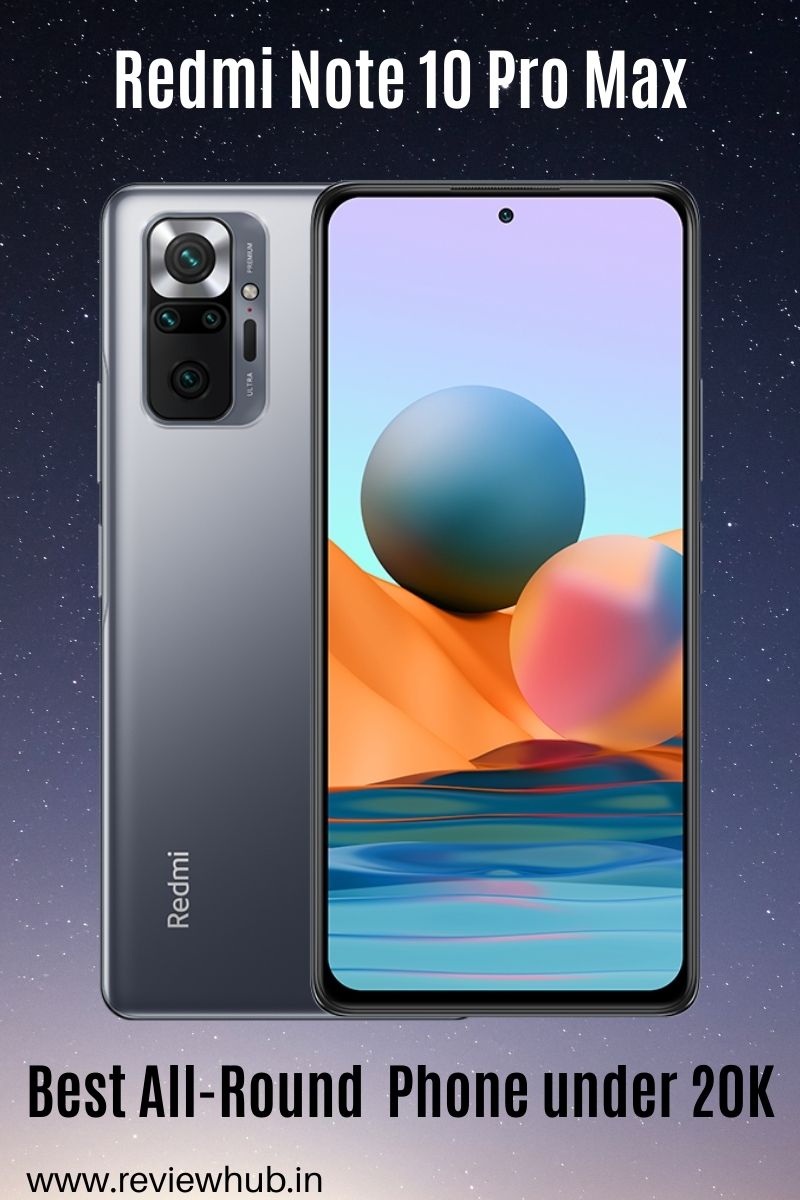 Best smartphone under ₹15000 in India
When it comes to buying a smartphone phone under ₹15000 I am looking for a device that is capable of handling my social media consumption, must have a fairly long battery life, a good loudspeaker, and good network reception.
I have selected two phones in this category, the POCO M3 and the Redmi Note 10. The POCO M3 is a bestseller and the company claims to have sold more than 5lakh units of the smartphone. POCO M3 is priced at ₹10,499 on Flipkart and comes with a Snapdragon 662 chipset. It features a 6.53-inch Full HD+ display with a notch. There is a quad-camera setup at the back with a 48MP primary sensor. It comes with 6GB RAM and is available in 64GB and 128GB storage options.
The Redmi Note 10 on the other hand, brings an AMOLED display at a price of ₹12,499. It is equipped with a Snapdragon 678 chipset and has a 5000mAh battery that supports 33W fast charging. There is a quad-camera set-up at the back with a 48MP primary sensor. The Redmi Note 10 is available in 4GB/64GB and 6GB/128GB storage variants.
Both the devices are great value for money. My choice will be the Redmi Note 10 though. The Note 10 stands out does stand out with its impressive design and AMOLED display.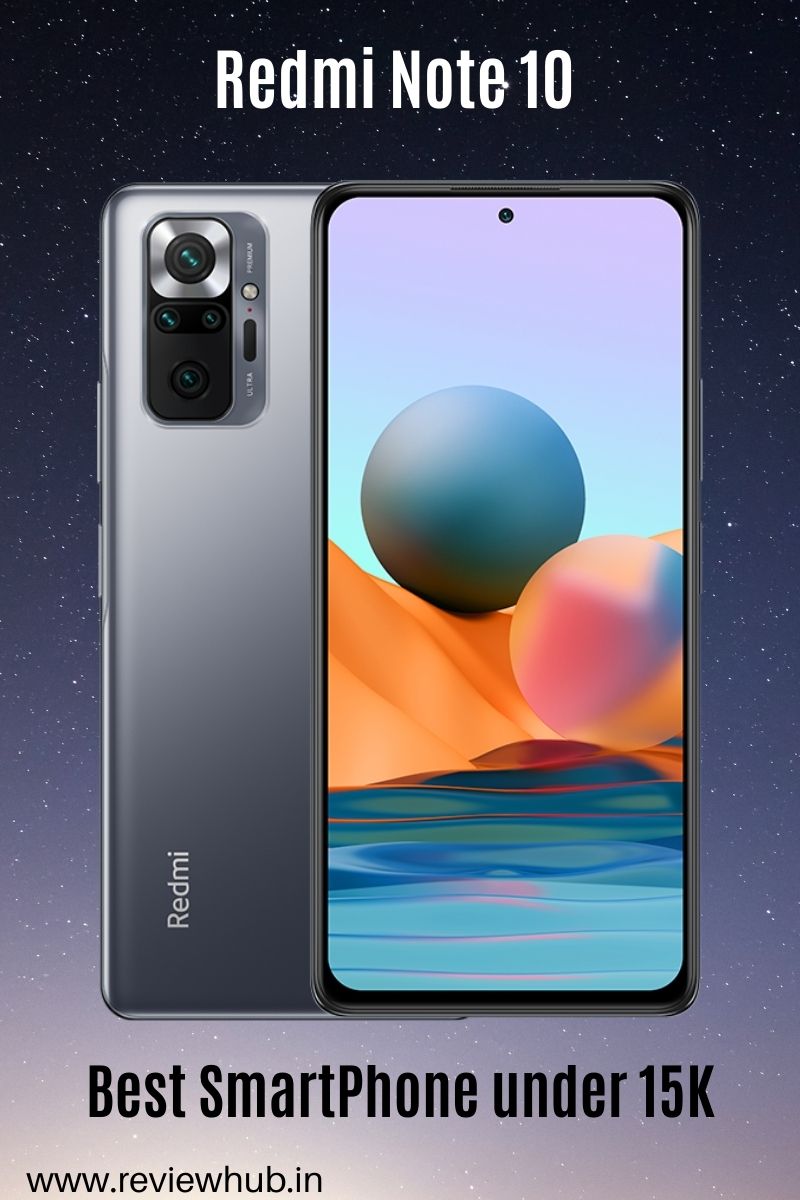 That sums up my picks for the Best smartphone under ₹20,000 in India in 2021. I will keep coming up with more such articles which answer the questions and provide more value to our readers.
I have not included any 5G smartphone in the list as I think 5G is still far from being deployed in India. There is no clarity on which 5G bands will be operative in India. The smartphone manufacturers are just using it as a selling point for their products. However, if you still want to buy a 5G smartphone under ₹20,000 in India it will be the Realme Narzo 30 Pro 5G. I picked it because it supports multiple 5g bands and there is a good chance that one of them will cater to your 5G requirements.
Tell us which one are you getting? or What do you think about 5G in India? in the comments below.