Union Budget 2017 of India was announced by the Finance Minister Arun Jaitley today and made numerous announcements that are relevant to technology industry and consumers.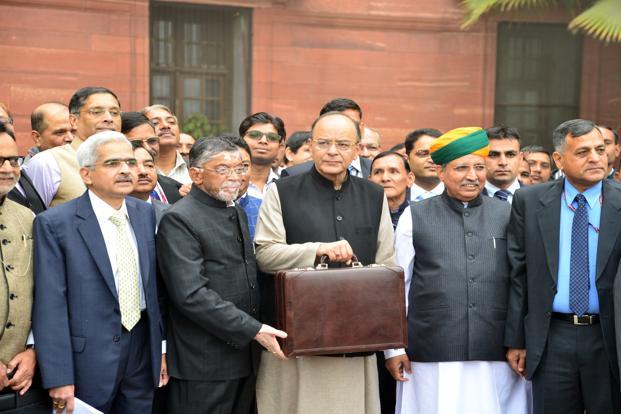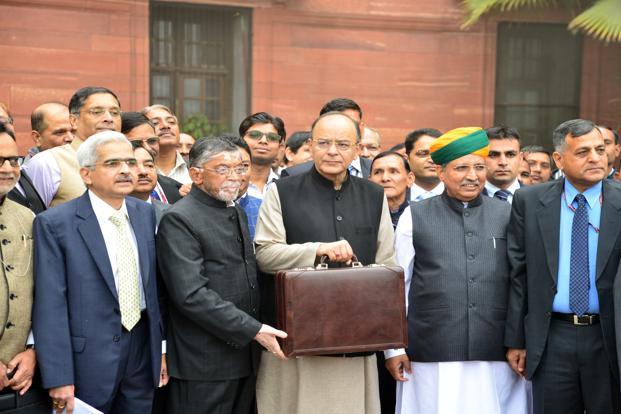 The Union Budget for 2017 was focussed on the rural India, but there were some announcements which had a broader impact as well. Transforming India into a less cash economy to tackle the issue of corruption and clean up the system is one of the integral strategies of the government. Finance Minister Arun Jaitley laid out some steps that the government will be taking to boost the digital economy.
The main concerns were security, infrastructure and promoting the adoption of cashless methods of financial transactions.
The Finance Minister announced that the digital payment infrastructure would be strengthened, along with the grievance handling system. There is a plan to build up the infrastructure necessary to support cashless transactions, with a focus on rural and semi-urban areas.
Key Highlights Budget 2017
No Service Tax on IRCTC bookings
The Union Budget 2017 announced that No Service Tax will be levied on tickets booked via IRCTC.
BharatNet Optical Fibre rollout
BharatNet project has been allocated Rs. 10,000 crores in Budget 2017.  FM Jaitley also said that the Optical Fibre Cable (OFC) has been already laid in 1,50,000km. By the end of 2017-18, high-speed broadband on OFC will be available in more than 1,50,000 gram-panchayats, with hotspots and access to digital services at low tariffs, said Jaitly.
The digital village
The Finance Minister also introduced a new initiative called DigiGaon. This initiative will be launched to provide tele-medicine, education, and skills, through digital technology.
Manufacturing announcements
The government is creating an ecosystem to make India a global hub for electronics manufacturing. The government has received over 250 investment proposals in the last 2 years – totalling an investment of Rs. 1,26,000 crores. "I've therefore exponentially increased the allocation of schemes like mSIPS and EDFs to Rs. 745 crores in 2017-18 – an all-time high" said the FM.
Mobile phones are set to become more expensive as well, with customs duty on populated printed circuit boards used in the manufacturing of mobile phones being hiked from zero percent to 2 percent.
Easier Foreign investments
The FM also said the FIPB(Foreign Investment Promotion Board, which offers clearances to FDI) will be abolished with Budget 2017. Further easing the FDI.
Digital Payments encouraged in Budget 2017
The government will launch two new schemes with Budget 2017 to promote use of BHIM app – referral bonus scheme for individuals, and cashback scheme for merchants. Steps would be taken to promote and possibly mandate petrol pumps, fertiliser depots, municipalities, block offices, road transport offices, universities, colleges, hospitals and other institutions to have facilities for digital payments like the BHIM app, the FM said. A proposal to mandate all government receipts through digital means beyond a prescribed limit is also under consideration, Jaitley added.
Aadhar Pay, a merchant version of Aadhar Enabled Payment System, will be launched shortly, Jaitley said. A mission will be set up with a target of 2,500 crore digital transactions for FY 2017-18 through UPI, USSD, Aadhar Pay, IMPS, and debit cards, the FM said. Banks have targeted to introduce additional 10 lakh new PoS terminals by March 2017. Banks will be encouraged to introduce 20 lakh Aadhaar-based PoS terminals by September 2017, he said.
Digital payment infrastructure and grievance handling system shall be strengthened, he added. Focus will be on rural and semi-urban areas through post-office, fair price shop, and banking correspondents.
There is a proposal to make all government spends beyond a certain limit to be electronic. Steps are being taken to implement the suggestions by the Chief Minister's panel on Digital Payments.
A final report is expected from the panel of state chief ministers. The Payments and Settlement Act 2007 will see amendments according to recommendations in the report.
The RBI will have a brand new payment regulatory body, replacing the existing board of regulations and supervision of payments and settlements.