Google Opinion Rewards app, which lets users get credit on Google Play Store by answering some surveys is now available in India. The online search giant has extended the app's availability to India, Singapore, and Turkey, according to the description on the Play Store for the app.
So, Get ready to earn some penny!!
How does Google Opinion Rewards App Works?
The concept is simple, just answer surveys for Google and you'll get credit for the PlayStore. Just Download and open the app, you have to answer a few basic questions about yourself. Google will then send you a survey once a week on average for you to complete. In return for your time and help, the company will pay you per survey that you can use to buy games and apps on the Play Store. But Google says the number of times, the surveys are sent could be more or less frequent.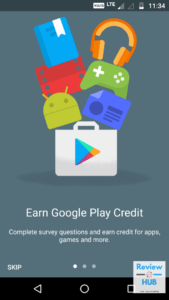 Users will get a notification when a new survey is available on their phone. Do note each of these surveys come with a 24-hour deadline, and once the survey expires you can't answer it. Google says all the data collected from surveys is anonymous.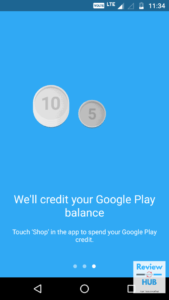 At the time of signing up, you will be asked your first name, last name, and your Pin code. You'll have to choose India as the country. It will also ask some basic questions like your age, gender, income group, along with your preferred language for answering the surveys.
Google says all of these surveys will be kept anonymous, and it can't be linked to an account or to an individual user. However, Google will send you a user notification once your account is approved for taking the surveys. After you are approved to answer surveys, you can go about doing this, and earn some extra credit for the Google Play Store. A user gets Rs 10 credit per survey answered.
Completed my first survey, and got Rs 10 Rewards. Check out the image below to see the proof.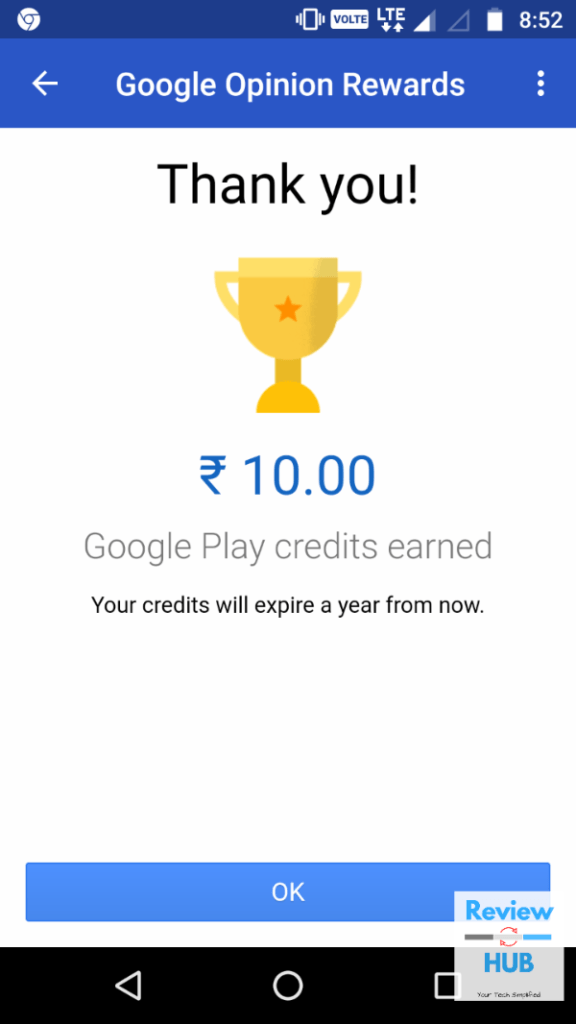 Money doesn't come easy, Right!!
Let's see if you can get your account approved, I am waiting for a response from Google too.
Tell us what you think about the Google Opinion Rewards app.
Are you going to register for it? Let us know in the comments below.