WhatsApp is the world's biggest Instant messaging app with over 1 billion users. WhatsApp has launched WhatsApp Business app in India which is available for free download on the Google PlayStore. Last week, the WhatsApp Business was rolled out in select markets including Indonesia, Italy, Mexico, UK, and the US. The Facebook-owned company has been testing the Beta version of WhatsApp Business in India with BookMyShow, 1mg, MakeMyTrip, and others since last September.
How to register for WhatsApp Business?
You can now download the WhatsApp Business app for free from Google Play Store in India. As the name suggests the app is only meant for businesses looking to interact with their customer base through the instant messaging platform.
You can register on WhatsApp Business using a number which is different from the number used in WhatsApp messenger. You can even use a landline number to register on WhatsApp Business. If you are using a number which is already registered with WhatsApp Messenger, the app will prompt you to deregister from one of the apps. It may be noted that users should be able to call on the number used to register for a Business account. After the phone number verification, you will be asked to enter your business name. Remember, this name cannot be changed later, so choose a name which is easily identifiable by your customers.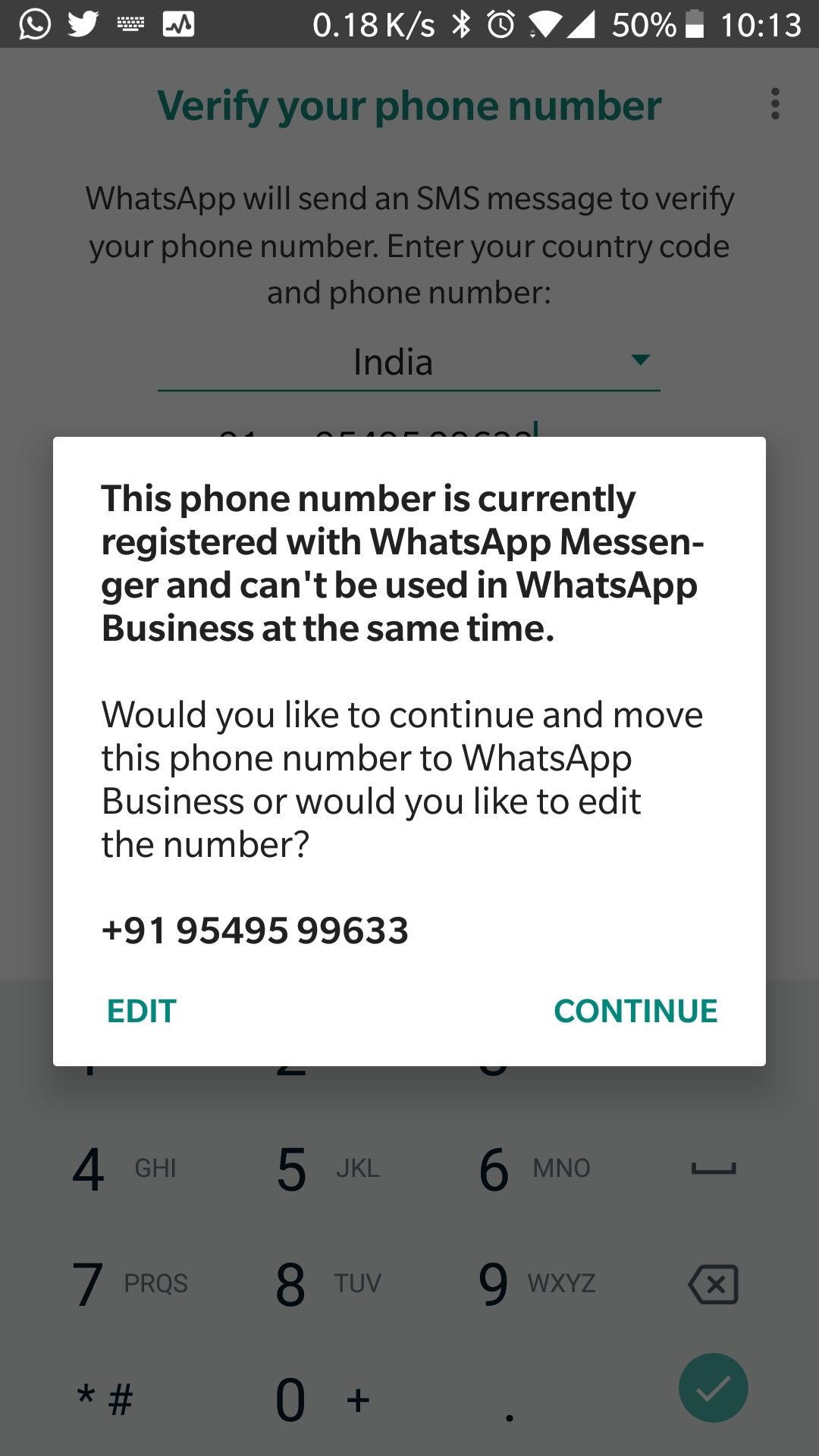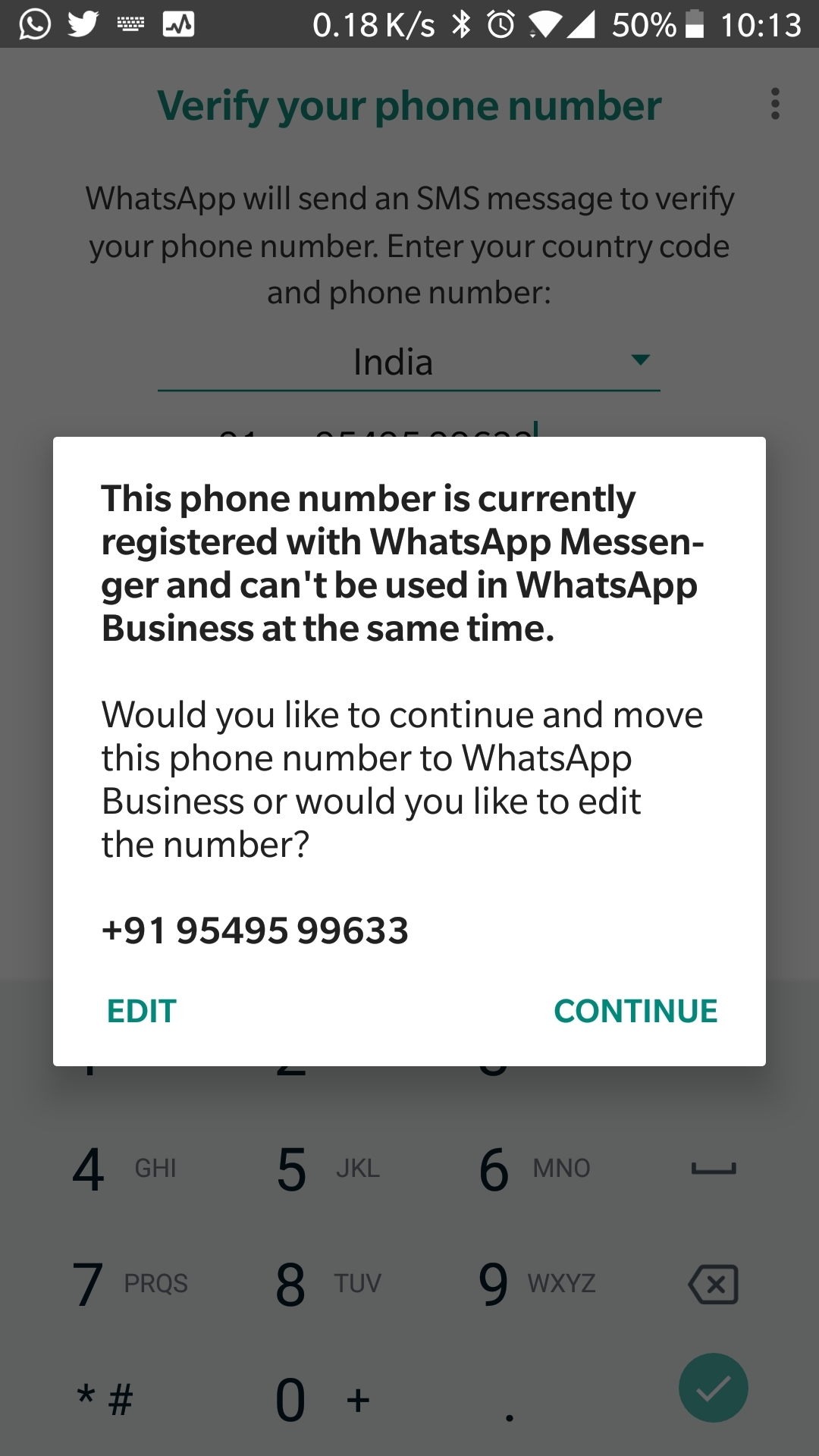 Once the WhatsApp Business account has been verified, it will display a green checkmark badge in their profile. If WhatsApp has confirmed that the number provided by you (business) is correct, the account is deemed as 'Confirmed'. It may be noted that the confirmed WhatsApp Business account will display a Grey checkmark badge in its profile while those not confirmed will display a Grey question mark badge in its profile.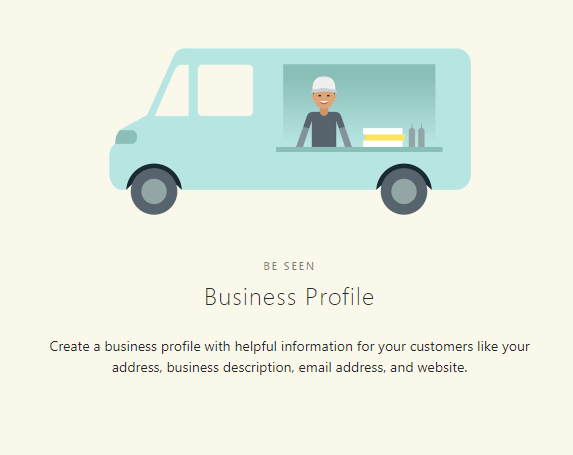 WhatsApp Business App Features
The WhatsApp Business App is currently available only for Small Businesses that can use the tools to connect with their customers. The app is now out of Beta and a stable version is available on Google Play Store for download. The app comes with features like Business Profiles, Message Statistics, Account Type and Messaging Tools which include Quick replies, Greeting Messages and Away messages. Let us discuss the features of the app in detail:
Business profiles will contain the account information of a business with the details such as Business Description, Business email, Store Address, and Website. This will inform the users about the company, its services, and products.
The Messaging Statistics will let the business review metrics like the number of messages and chats read to keep a count.
There are other messaging tools like 'Quick Replies' which will help you give fast answers to some Frequently Asked Questions by the customers. 'Greeting Messages' are used to introduce the business to the customers in the chat, and similarly, 'Away Messages' will inform the customers on behalf of Business in its absence to attend the chat.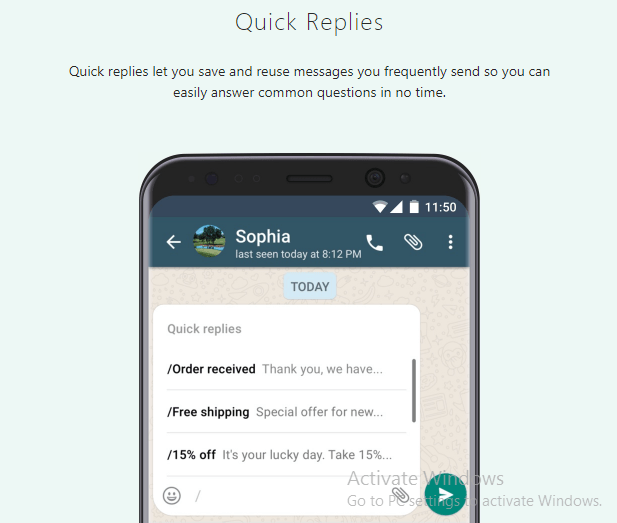 How can WhatsApp Business accounts contact customers on WhatsApp?
WhatsApp Business lets you create a contact list or upload it from cloud accounts. However, it is not clear how companies will obtain consent from users for contacting them on WhatsApp. It is possible that the user might receive a notification to seek permission to be contacted by the Business.
Can you Block WhatsApp Business account from contacting you?
Yes, WhatsApp Business accounts can be blocked or marked as spam just like any other Whatsapp account. Users can simply open the chat of the Business account they wish to block. After opening the chat, Tap the Menu button and Report Spam or Block.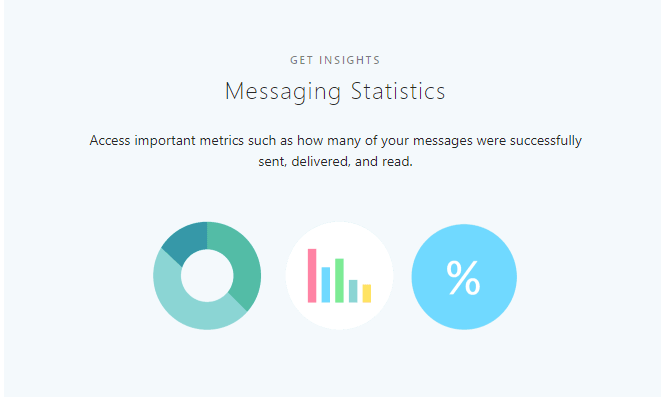 Besides these, all other features of WhatsApp Business app are the same as the regular WhatsApp Messenger app. All the conversations are end-to-end encrypted, there is a two-step verification for additional security, you can change your phone number, and there is an option to delete your account too. Apart from this, you can also use Google drive to backup your chats, just like you do on a regular app. You will also be able to use WhatsApp Business app on the desktop like the regular WhatsApp Messenger app via web.whatsapp.com. The app also offers video and audio call feature and allow Businesses to update status and access camera from the app itself.
So that was all about interacting with WhatsApp Business accounts. Let us know what you think of the concept of talking to businesses through a private messaging app.