Carl Pei led Nothing, a London-based consumer tech startup has announced its partnership with the e-commerce giant, Flipkart in India. The company will soon launch its highly anticipated Ear 1 Truly Wireless earbuds in the country. Carl Pei also announced that Ear 1 will launch in India alongside the global launch and Flipkart will play a vital role. Carl Pei has a huge fan following in India and he knows that the Indian market will play a key role in Nothing's growth.
Manu Sharma, Vice President and General Manager, Nothing India, said "At Nothing, we aim to create easy-to-use consumer tech products with iconic designs that will bring differentiated value to our users in India and around the world. For the upcoming launch of the Ear 1, we are excited to partner with Flipkart as we mark Nothing's entry in India. Flipkart's pan-India supply chain will be instrumental in reaching Nothing customers and delivering a superior end-to-end product experience, which is very important to us."
Rakesh Krishnan, Senior Director, Electronics at Flipkart, said: "India is one of the fastest-growing audio devices markets in the world and is expanding rapidly on the back of the work from home culture and customers seeking high-performance devices to suit their evolving needs. In this endeavor, Flipkart is at the forefront of meeting the needs of Indian customers and delivering best-in-class technology across the country and we are happy to be Nothing's partner of choice for their India foray and introduce Nothing Ear 1 this summer."
Nothing Ear 1: Design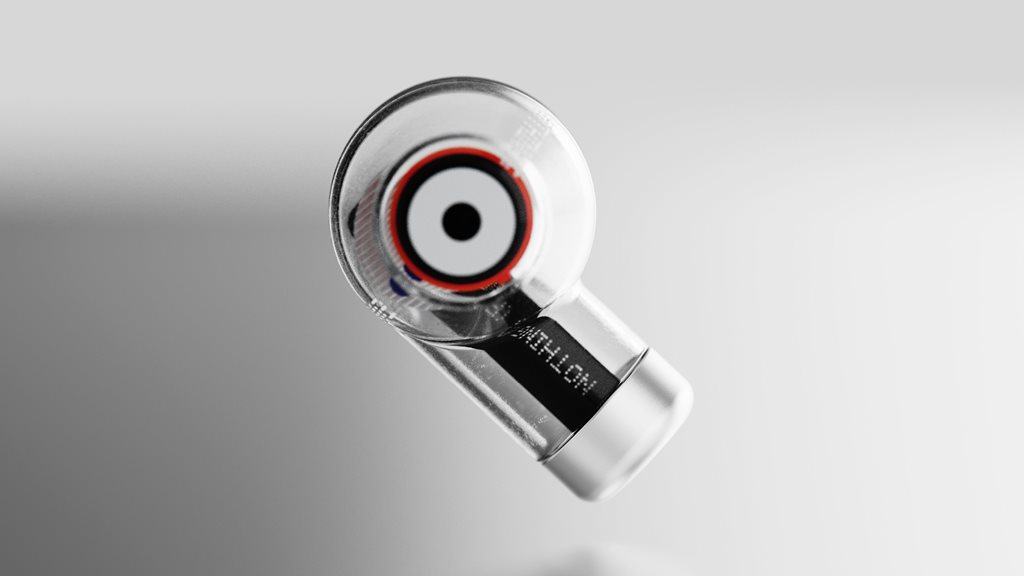 The company has revealed its intentions of redesigning the products from the scratch. They believe that the design is the soul of the product. Their minimalist design approach is visible in a concept render of their upcoming TWS earbud. The company says that they took inspiration from grandmother's tobacco pipe to design Ear 1. It appears to be shorter than most TWS and sports a transparent design. The Ear 1's product design is guided by the following principles:
Weightless- Minimalist design approach with minimal product branding and avoiding fancy shapes.
Effortless- Simple and seamless user experience.
Timeless- Natural shapes and objects that appear familiar to human interaction.
I expect Ear 1 to feature Active Noise Cancellation (ANC), aptX, low-latency mode, quick pair, and more.
Pricing and Availability
Nothing has been very prominent about their first product launch. The company has not disclosed if they are targetting the affordable TWS segment or going premium. Nothing has also partnered with Selfridges, a London-based retailer for distribution of Ear 1. There is no word yet on the Nothing Ear 1 launch date, but the company teased the TWS earbuds would arrive in June. However, Carl Pei informed that the Ear 1 would come out later this summer via a tweet. Now that the landing page is live on Flipkart, I don't think the launch is far away. Nothing Ear 1 could launch anytime between 15th July to 30th July.
That's all from this one.
Are you excited for the Nothing Ear 1? What would the price of this TWS earbud?
Tell us in the comment section below.
For more news about upcoming smartphones and popular products, and recommendations follow us on our Facebook, Instagram, and Twitter.
This article may contain affiliate links that Reviewhub's owner or publisher may receive a commission from if you buy a product or service through those links.