Update: As reported by ET, the base price of JioFiber would be Rs. 500 offering 100GB (working out to just Rs. 5 per GB). Compared to this, Airtel offers fiber internet at Rs. 999 for 50GB a month, almost half the data usage at double the price.
The launch of JioFiber is expected during Diwali, in the month of October this year. The pilot is also expected to expand to other cities, like Gurugram and Noida, by June or July with the commercial launch in October, just like it happened for Jio telecom services.
The Internet services in more than 100 cities across India, by December, post the commercial launch. The speed is expected to be around 100 Mbps, dropping to 1 Mbps after usage of the data quota allotted.
The router will be offered at a one-time cost of Rs. 4,500 with refundable installation charges. A lot of people who want to get access to the high-speed internet might find it expensive to pay for a router.
Reliance Jio's Fiber-To-The-Home (FTTH) service was first announced at the 2016 Annual General Meeting of Reliance Industries. A few users from Mumbai and Pune have had early access to the JioFiber preview offer and have tweeted about the speeds. A user from Mumbai reported speeds between 70Mbps to 100Mbps while another user from Pune reported speeds of 740Mbps on the 1 Gbps connection.
The wired JioFiber connection will be for both home and enterprise users. The enterprise users will get 1Gbps speed and will be caller Giga-Fiber, while home users will get a speed of up to 100Mbps and will be called FTTH (Fiber-To-The-Home). The services are said to be free for the first 90 days, users will have to pay installation fees of Rs 4000 to 4,500 for the router which will be refundable.
The home broadband service is listed on Jio.com website's Quick recharge page, but there are no details on the page. The JioFiber is rumored to launch in June along with Jio DTH, which will Internet-based television services. Jio DTH services will come with more than 360 channels with a separate set-top box.
If Jio provides the promised speeds it will easily become the fastest broadband service provider in India. Reliance Jio has already disrupted the telecom industry with its 4G services and now it's time for the wired broadband services.
Jio is planning to install JioFiber in the Housing societies and complexes to test its house broadband services. The company sent out invitations to Housing complexes in Mumbai, Chennai, Ahmedabad and other cities. In an image shared by Trak.in Jio asks for the permission to connect the building with JioFiber and WiFi. Check out the images below: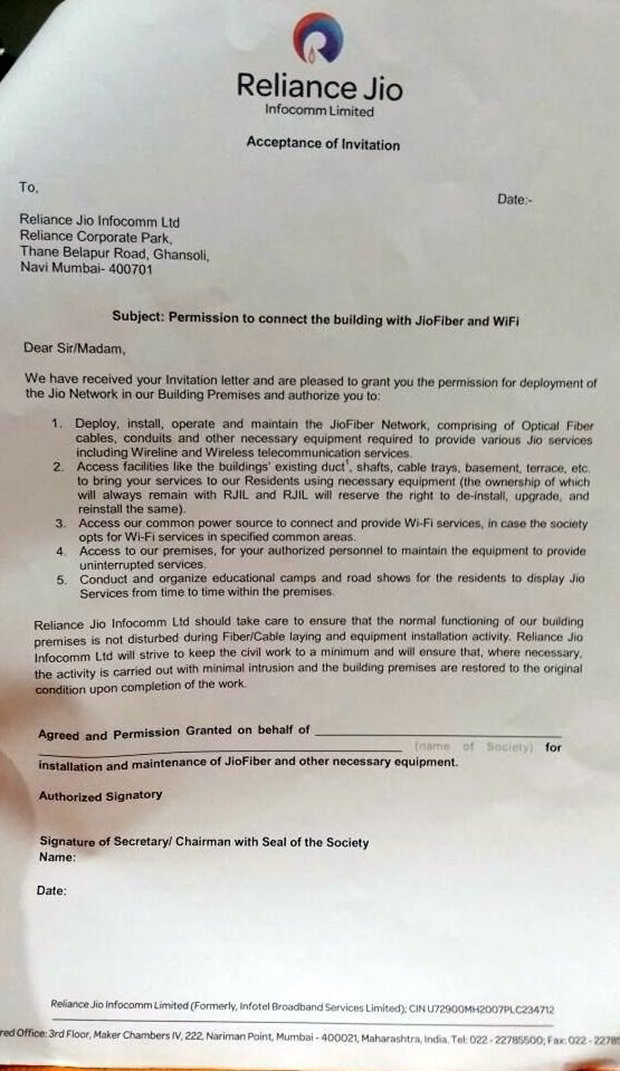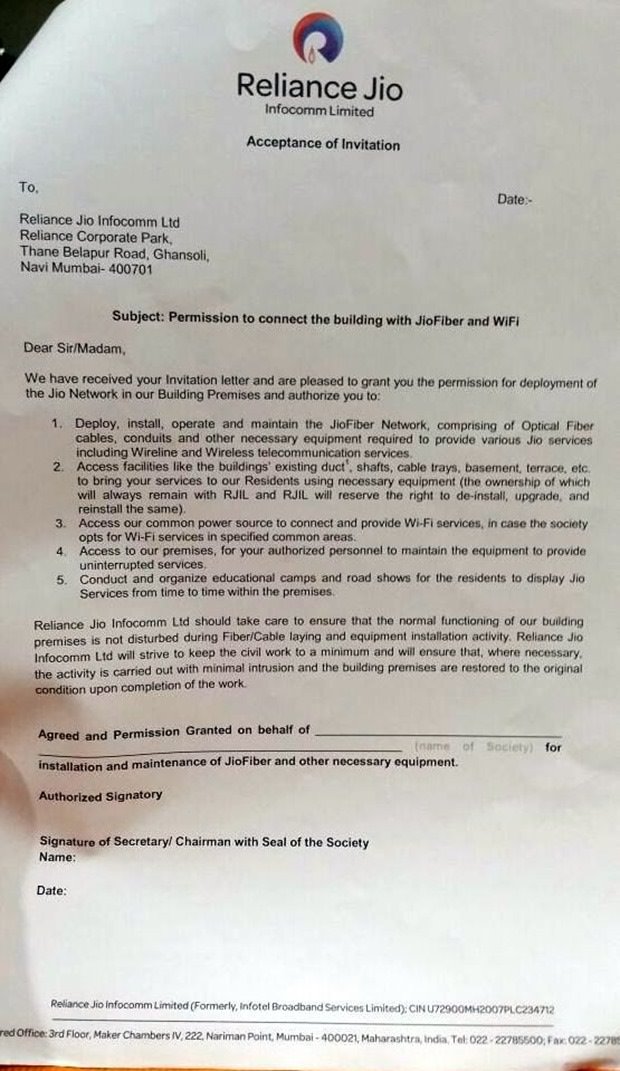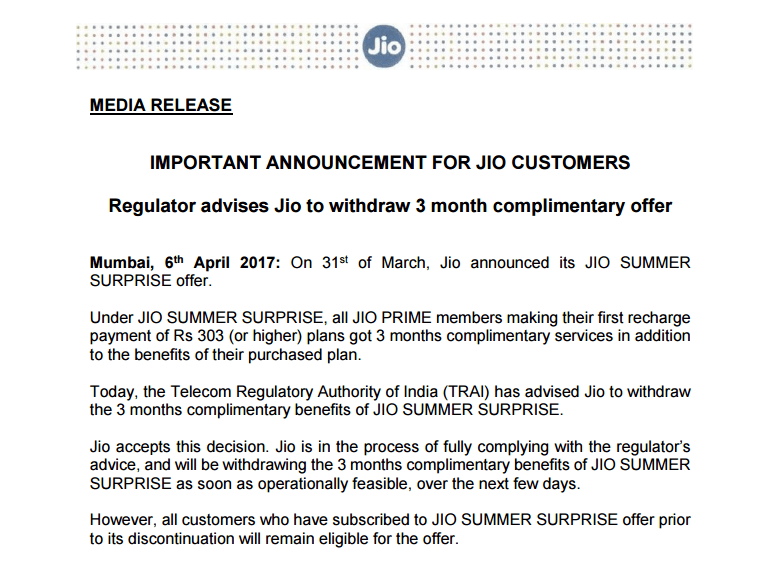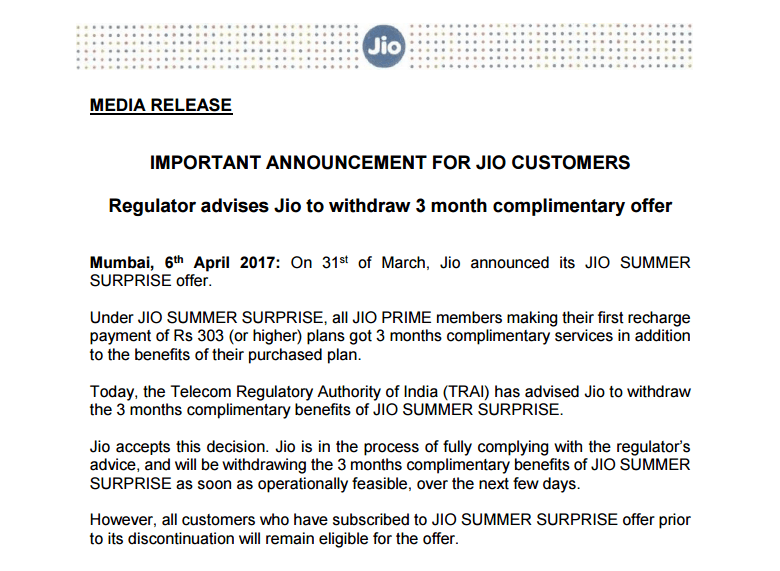 Tell us what you think about Jio Broadband services. The speed is going to be insane.
I can't wait any long to experience that speed.
What do you think?