Samsung Galaxy S9 the 2018 flagship by Samsung is due for its official launch on 25th February at MWC but the leaks didn't leave much to our imagination. Samsung Galaxy S9 and S9+ were just fully revealed in a leak by @evleaks and they look stunning.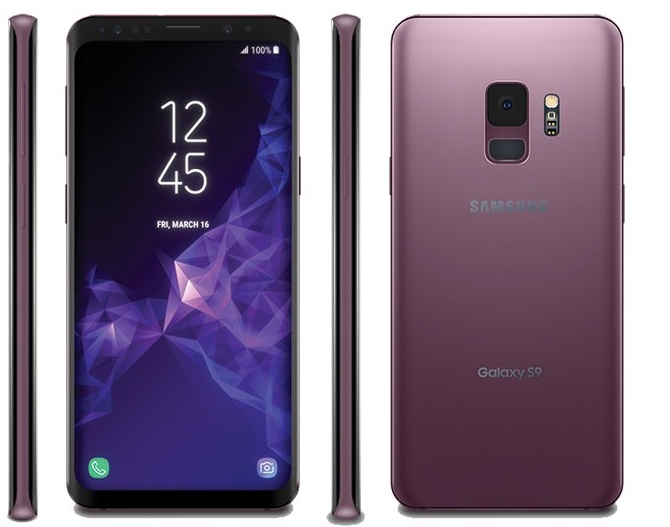 By looking at the pictures it is evident that the Samsung Galaxy S9+ will sport dual rear cameras while Galaxy S9 comes with a single camera module. This might upset the Samsung fans who prefer the smaller variant. Both the new Samsung smartphones borrow heavily from the Samsung Galaxy S8 and S8+but with a few important changes like better fingerprint sensor placement and fractionally smaller top and bottom bezels. Both the smartphones are slightly thicker than their predecessors and will come with a 90% screen to body ratio.
Samsung is determined to take on Apple iPhone X with their new flagship devices and will come with features like never before. Leaks show that the new Samsung flagship devices will be insanely fast and will be powered by Snapdragon 845 in the U.S. and China and Samsung's own Exynos 9810 systems-on-chip in the rest of the world. A benchmark leak from Geekbench revealed that Galaxy S9 scores 2,400 and 8,100 in single and multi-core Geekbench tests, respectively. As per the Geekbench benchmark scores, the Exynos 9810 chip is much faster than Qualcomm's latest Snapdragon 845 chip.
https://www.youtube.com/watch?time_continue=3&v=JRncyWWBbQY
Specifications
Device
Samsung Galaxy S9
Samsung Galaxy S9+
Display
5.8-inch Super AMOLED 2960 x 1440
6.2-inch Super AMOLED 2960 x 1440
Processor
Qualcomm Snapdragon 845 in U.S. Exynos 9810 in other markets.
Qualcomm Snapdragon 845 in U.S. Exynos 9810 in other markets.
Memory
4GB RAM
6GB RAM
Storage
64 GB
128 GB
Rear Camera
12MP Sensor Adjustable f/2.4 to f/1.5 aperture
12MP Sensor Adjustable f/2.4 to f/1.5 aperture

Second 12MP sensor with fixed aperture

Front Camera
8MP Sensor
8MP Sensor
Audio
3.5mm headphone jack Stereo Speakers.
3.5mm headphone jack Stereo Speakers.
OS
Android Oreo 8.0
Android Oreo 8.0
Battery
3200mAh
3500mAh
The S9 siblings can be differentiated in terms of screen size and memory configuration. galaxy S9 will come with a 4GB RAM and 64GB internal storage while the S9 Plus will come with 6GB RAM coupled with 128GB internal storage. The Samsung Galaxy S9 sports a 5.8-inch Super AMOLED "Infinity Display" while the elder sibling sports a larger 6.2-inch Super AMOLED "Infinity Display" with a resolution of 2960×1440.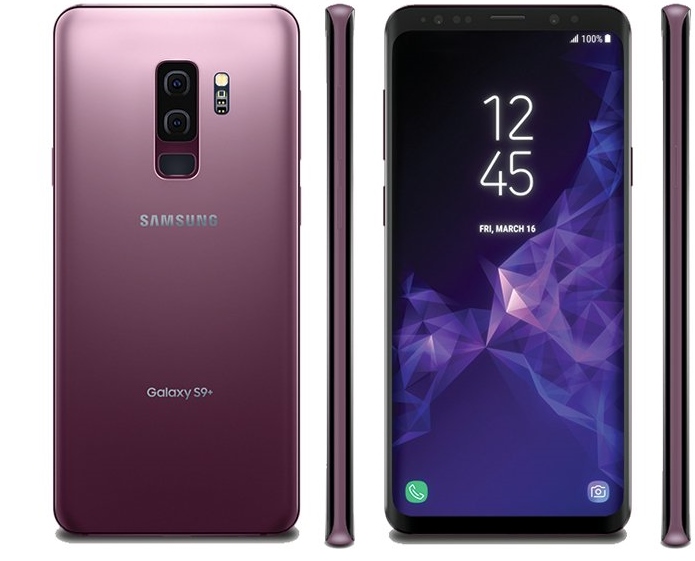 The highlight of the new Galaxy devices will be the new refreshed imaging hardware and software. Both the devices are said to feature variable aperture on their primary 12MP cameras and uses mechanical adjustment to switch between f/2.4 and f/1.5 the smallest in class. The Galaxy S9+ has an additional 12MP sensor with standard fixed aperture. The camera module on the Samsung Galaxy S9 Plus is aligned vertically, instead of horizontally in the S8, with the fingerprint scanner lying at the bottom of the stack. Both the devices have 8MP cameras at the front. Both the devices might come with an IP68 water and dust resistance.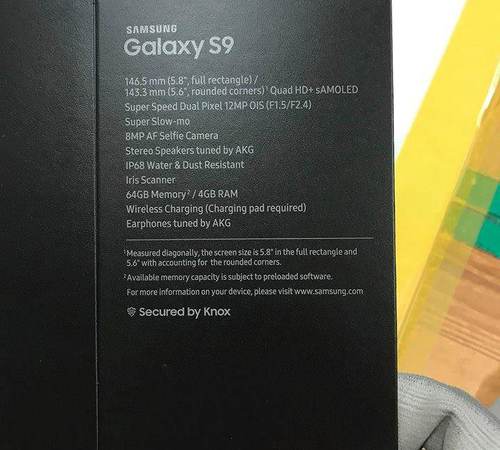 Features
According to reports, the new Samsung Galaxy S9 and S9+ could feature Intelligent Scan, 3D stickers, and a new camera mode called Tag shot.
Intelligent Scan
Intelligent Scan combines face and Iris scanning to improve accuracy and security even in the low or very bright light. It is to be noted that Intelligent Scan will not replace anything, Face scanning and iris scanning are available as separate options.
Intelligent Scan looks like a replacement for a password, However, you will still be required to create a password, a PIN or draw a Pattern before setting up an Intelligent Scan to unlock your device. The feature will be able to unlock the phone as soon as the screen turns on. The Intelligent Scan can also be used to verify your identity in apps and sign in to websites. We almost forgot to mention the fingerprint reader at the back.
3D Stickers and Tag Shot
Pictures taken from the dual cameras of the device can be edited for depth effects and it will also let you add images or stickers. The camera is expected to be brilliant in Low-Lighting conditions as it sports the smallest aperture ever used in a smartphone camera.
The Tag Shot mode will attach geographical location and weather information to each picture that you take. Thus Samsung has issued a warning to the users to take caution when you share, send, copy or transmit these pictures. Other features like Smart Stay and Smart Rotation are already present in Samsung Galaxy S8, S8+ and the Note 8. This feature keeps the screen on while you are looking at it using the front-facing camera to detect your face.
DeX Pad
Finally, Samsung has upgraded their docking station to a Pad known as DeX Pad which has evolved from a stand-up dock to a padlike docking station. The Pad will come with all the necessary ports to hook up a keyboard, mouse and an external display so that you can transform your S9 into a mini desktop.
The so-called 'DeX Pad,' first reported here: https://t.co/DowGkJrKUA pic.twitter.com/5hDaR4g5CM

— Evan Blass (@evleaks) February 8, 2018
Price and Availability
As far as the release date is concerned the Samsung will unveil its 2018 flagship devices on 25th February at the MWC and the devices will be available for Pre-order from 1st March 2018. The Samsung Galaxy S9 and S9+ will be the most expensive Galaxy S devices ever launched. Based on the rumors the Samsung Galaxy S9 will cost somewhere between $775 to $800 depending on the geographical location while the larger S9+ will most likely cost $100 premium over its standard model.
That is all for now!!