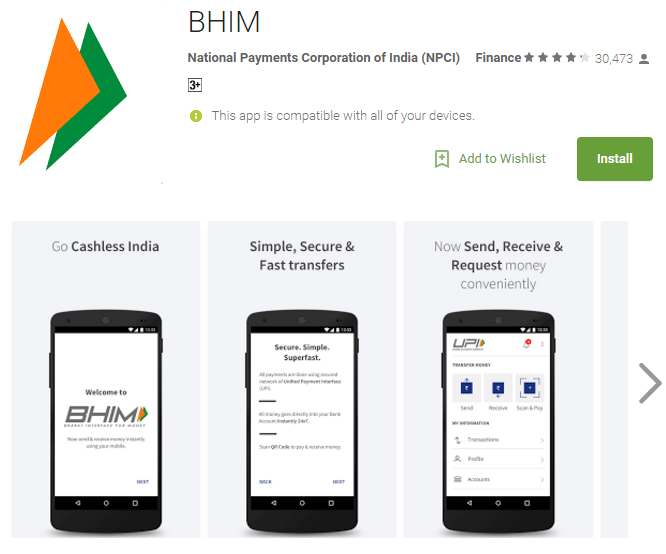 National Payments Corporation of India (NPCI) today said it expects all state-run banks to join BHIM (Bharat Interface Money) by month-end.
BHIM is the common platform across the nation for making simple, easy and quick payment transactions using Unified Payments Interface (UPI).
"Since the customer base of PSBs is very large, their participation in the app is of crucial importance for the success of this app. We are confident that once all PSB s are a part of BHIM, the user base will jump multiple times," NPCIs managing director and CEO A.P Hota said in a statement in Mumbai on Tuesday.
As on date 37 banks including State Bank of India, Bank of India, Bank of Baroda and Union Bank of India, are on the apps platform.
The PSBs which will go on live very soon on the platform are Corporation Bank, Punjab and Sindh Bank and five associates of SBI.
BHIM was launched on December 30, 2016 by Prime Minister Narendra Modi.
Till January 31, 13.8 million customers have downloaded the app out of which 3.6 million customers have linked the app to their bank account.