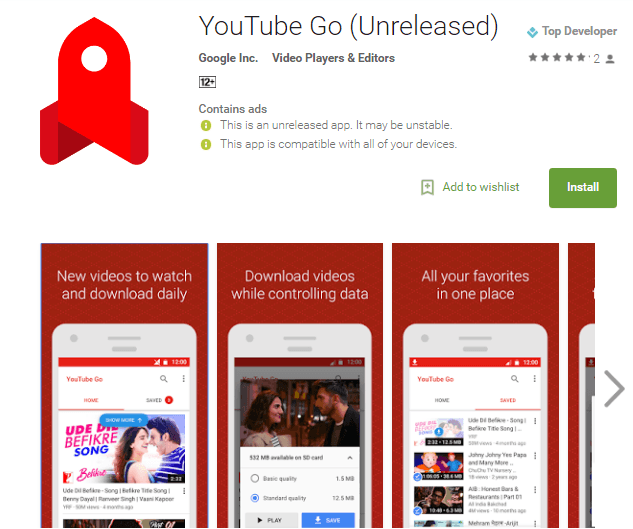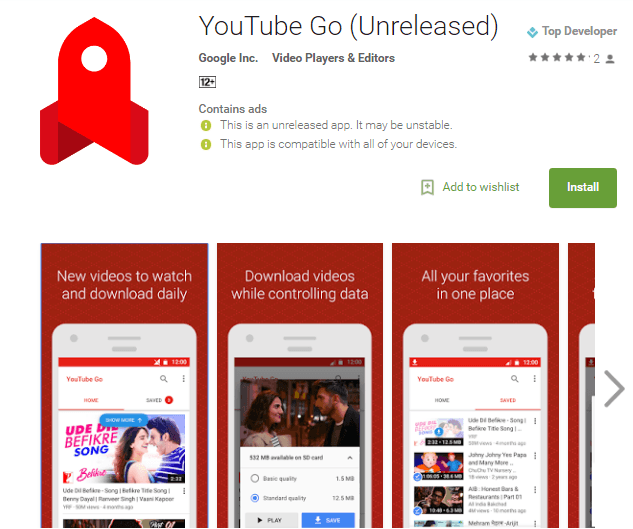 Google has launched the YouTube Go Beta app in India. The new app allows you to save videos to your device or SD card for offline viewing.
YouTube Go aims at minimizing mobile data usage, thus there is no access to HD resolution. The app also displays mobile data that will be consumed while streaming or downloading the video. Videos are available in two resolutions "Basic Quality" (which looks like 144p) and "Standard Quality" (might be 360p or higher). This shows that the app is designed primarily for regions with comparatively slower internet speeds on devices with small storage capacities.
The app also allows you to share videos with friends via Bluetooth and other sharing options although, this will require access to the internet to perform a 15kb security check once the video is received.
Google announced the app in September last year. The lack of 720p or 1080p resolution might irk some people, but you can always switch back to YouTube app to take advantage of the higher quality. However, the app is still in unreleased state and Google might add some new features depending on the user response.
The application is not available in all regions as of yet. If you try to download it now it says "Early access programme is currently full. Space may open up later."